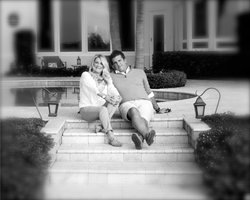 In South Florida, people from all walks of life can relate to the joy that boating brings. To this day, there is nothing I enjoy more than taking the boat out on the Intracoastal Waterway and catching the sunset
West Palm Beach, Fla. (PRWEB) June 15, 2015
During the National Fishing and Boating Week, West Palm Beach was teeming with activity and it served as a reminder of the South Florida's ranking as the number one place for boaters to reside. The title was designated by Redfin, following an in-depth analysis of data collected over a period of three years. "It's not entirely surprising," says Jack Elkins. "Southeast Florida is bordered by the Atlantic Ocean and the climate is warm throughout the majority of the year."
Redfin used data provided by Discovery Boating, a public awareness effort managed by the National Marine Manufacturers Association, for the number of boat registrations in each state. In conjunction with data from The Weather Channel, to determine the average temperature of the regions studied. All of the facts were then assigned a numerical value from 1 - 10, based on relevance to a boater, to determine the ranking.
"Raised in South Florida, boating has always been a way of life for me," says Jack Elkins, Palm Beach waterfront real estate agent. "Down here, people from all walks of life can relate to the joy that boating brings. To this day, there is nothing I enjoy more than taking the boat out on the Intracoastal Waterway and catching the sunset."
The statistics that placed South Florida atop "The 10 Best Cities for Boaters" list include that 32.1 percent of the listings in the three-year timeframe were waterfront and that the entire year has a mean temperature higher than 60 degrees, which is unmatched by any other state. Unsurprisingly, the tri-county area also has an average of six boat dealers per 100,000 residents.
"The properties that we sell in Palm Beach, from Delray to Jupiter, are in many ways beautiful, but they're ultimately an accessory for the homeowner's boat," says Elkins. "Many of our listings are already outfitted with a dock. That's what we offer."
Boaters wishing to purchase a waterfront property home would be best advised to seek assistance from a real estate professional that is familiar with the area they're looking to move to and that has experience boating. This will better quality they agent to provide insight on waterfront homeownership.
Source: Redin Report: 10 Best Cities for Boaters, Published August 2014 on Redfin Blog
About Jack Elkins
A realtor with Fite Shavell & Associates, Jack Elkins is one of the most successful, sought-after realtors in the Palm Beaches. His unparalleled experience, in-depth local knowledge, and vast global connections resulted in 25 transactions last year, totaling more than $155 million and another $55 million in sales as a consultant. However, Jack's relationship with each client goes far beyond the sale, as he is always ready to assist with sincere integrity and the utmost discretion.