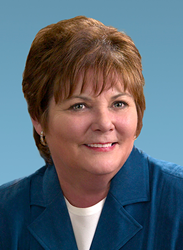 To have my clients take the time to nominate me for this award means a great deal to me, and I am very humbled and appreciative
Sacramento, CA (PRWEB) November 23, 2015
Five Star Professional is pleased to announce Jackie Steiner, Lyon Real Estate, has been chosen as one of Sacramento's Five Star Real Estate Agents for 2016.
Five Star Professional partnered with Sacramento magazine to recognize a select group of Sacramento-area real estate agents who provide quality services to their clients. Jackie Steiner will be featured, along with other award winners, in a special section of the February issue.
"I have lived in Sacramento all my life and am fortunate to have an awesome connection with long-time friends and family," says Jackie Steiner of Lyon Real Estate. "I know the Greater Sacramento area very well and thoroughly enjoy being of service to my clients."
The Five Star Real Estate Agent award program is the largest and most widely published real estate agent award program in North America. Agents are measured using an objective, in-depth research methodology with significant focus on customer feedback and overall satisfaction.
"I love working with people, and having bought, remodeled, built and sold many homes in the Sacramento area myself, the real estate industry has always been of great interest to me. To have my clients take the time to nominate me for this award means a great deal to me, and I am very humbled and appreciative," says Jackie.
"Five Star Real Estate Agents are more than knowledgeable experts in their field. They maintain a sharp focus on building enduring relationships and demonstrate tremendous dedication to the families and individuals they serve," says Lynn Hargreaves, VP, Research and Services Operations, Five Star Professional.
Jackie Steiner's Five Star award profile can be viewed here.
About the research process:
Now entering its 13th year, Five Star Professional conducts in-depth, market-specific research in more than 45 markets across the United States and Canada to identify premium service professionals.
Five Star Professional contacts thousands of recent homebuyers to identify award candidates. Phone, mail and online respondents rate their real estate agent on 10 satisfaction criteria. Candidates with a qualifying client satisfaction rating move on to be evaluated on objective criteria such as experience, production levels and disciplinary and complaint history.
Real estate agents do not pay a fee to be considered or awarded. For more information, visit http://www.fivestarprofessional.com.