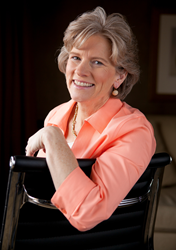 We are looking for our next spiritual leader, and it is an amazingly rich and gratifying process to go through this with this incredibly vibrant and committed congregation.
Amesbury, MA (PRWEB) June 03, 2014
Unity On the River in Amesbury, MA, is going through a period of transition. The church's founding minister, Reverend Mary Shipley Allinson, has recently retired with ceremonies co-created and overseen by the board and staff with the leadership of long-time board by Jackie Woodside. Woodside, a multi-hyphenate with experience as a professional coach, author, speaker and psychotherapist has been board president for 8 of the last 10 years and currently serving as a guide for the church during this period of change.
One of the main duties Jackie Woodside has taken on for Unity On the River is searching for someone to fill Reverend Shipley Allinson's shoes. Overseeing the committee that aims to find the Reverend's replacement has meant completing a hiring packet to submit to Unity Worldwide Ministries to notify Unity as a whole that the Church is searching for a minister. Unity, a spiritual movement that falls under the wider New Thought movement, is a metaphysical interpretation of Christian teaching. Unity emphasizes healing, and a positive approach to life. Through Unity on the River's transition, Woodside strives to uphold these values, saying, "I pray, keep the faith and hold the overall consciousness of the congregation in faith rather than fear."
Meanwhile, as president of the board, she has also been working with everyone involved with Unity on the River to ensure that things run smoothly: from nearly daily meetings with the Church's director of operations to handling day-to-day matters, to running weekly meetings evaluating the previous Sunday service while preparing for the next, to working with the board treasurer on finance decisions, Woodside is keeping busy. She is also working with others to locate and secure guest speakers for Sunday services until a new minister is brought on, serving as one of these speakers herself. Finally, Woodside co-facilitates a monthly meeting that keeps the congregation in the loop with these numerous goings-on. Of her demanding but rewarding task helming Unity On the River, Woodside says, "We are looking for out next spiritual leader, and it is an amazingly rich and gratifying process to go through this with this incredibly vibrant and committed congregation."
Jackie Woodside
Jackie Woodside is the founder of the Woodside Wellness Institute , a holistically-oriented center offering coaching, spiritual retreats, professional development training and consciousness-based psychotherapy. Jackie created a spiritually-oriented coaching program entitled, "The Curriculum for Conscious Living" which includes three courses: Life Design, Life Mastery and Living a Transcendent Life.
Jackie leads spiritual retreats and has spoken at numerous Unity churches around the country. She delivered her first TEDx talk in 2012 at TEDxWaldenPond. She was a featured speaker at the Unity Worldwide Ministries Eastern Region Conference in 2010 and 2013, as well as speaking at the national Unity People's convention (2012) and was a featured trainer in the Association of Unity Churches Enlightened Leaders Program (2011). She has taught at the Unity Institute and Seminary as well.
Jackie is an Amazon Best Selling author of a new book entitled "What If It's Time for a Change…?", a contributing author in the award-winning book "Conscious Entrepreneurs," a regularly contributing author to Unity's Contact Magazine as well as The New Face of Leadership Magazine in a column called "Coaches Corner." Her second book is due out in October 2014 and is entitled "Calming the Chaos: A Soulful Guide to Managing Your Energy Rather than Your Time."