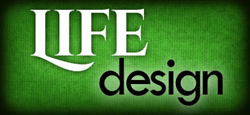 Let failures be your stepping stones into an even greater future and you will create a million dollar vision.
Marlborough, MA (PRWEB) November 18, 2014
Jackie Woodside is dedicated to helping others live lives of passion, purpose and possibility. In her work as a psychotherapist, coach, speaker and author, Woodside helps others radically alter their lives so they experience greater clarity and personal power. Next Century Publishing will release her upcoming book, Calming the Chaos, in April 2015. Woodside states that this new book shows people how to become the least stressed, most productive people they know!
The Life Design program is often described as a lifestyle rather than a course. Participants go on a journey, discovering their life purpose and mission. They are then guided through the creation of a 3-5 year vision and strategic action plan; blending an understanding of energetic consciousness with linear actions, Life Design is a unique program that is meant to transform one's life.
Woodside follows the Life Design program by picking up where it leaves off with Life Mastery. Life Mastery is partially built on the principle that changing one's circumstances might change their life, but will not alter their experience of that life. As a result, this program takes an in-depth look at models of energetic consciousness, while also providing practical tools and exercises designed to elevate one's experience and creation of life. Woodside, hailed as a "torchbearer for a transformed world," will also share her insights on living more consciously within her book, Calming the Chaos.
Woodside's upcoming programs will take place January 23rd, 24th, and 25th, and are perfectly timed for anyone looking to kick the New Year off with a new outlook on life. Set to occur at Body Mind and Spine in Marlborough, MA, the first session, on Friday, will take place in the evening while weekend sessions will begin at 10 and end at 5 and 2, respectively. Woodside hopes to help others create a fantastic, new experience of themselves. For more information http://jackiewoodside.com/life-design-program/
Jackie Woodside
Jackie Woodside, CPC, LICSW is a psychotherapist, coach, speaker and author, specializing in the power of managing personal energy, rather than time or stress. An Amazon bestselling author of 'What If It's Time for a Change?' and highly sought-after speaker on leadership and empowerment topics, Jackie conducts training programs for public, private and government sectors nationwide.