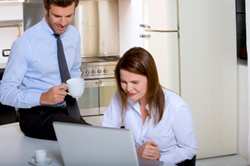 We're opening up our small business services to more Duval County business owners who are interested in regular lawn and landscaping services
Jacksonville, FL (PRWEB) April 02, 2015
The North Florida market remains one of the busiest areas for lawn care companies year round due to the tropical climate. The TLC Total Lawn Care company is now offering its Jacksonville Beach, FL commercial lawn care services to companies that are interested in weekly, monthly or annual packages at http://tlctotallawncare.com/jacksonville-beach.
While the TLC company has specialized in residential services for more than three decades, the company has started to include more commercial clients due to a larger demand. The upkeep schedule and services that are available for business owners can now be reviewed when going to the TLC website to provide more information about Jax area services that are offered this year.
"We're opening up our small business services to more Duval County business owners who are interested in regular lawn and landscaping services," said one TLC company source.
The Spring months in the city of Jacksonville is often a busy time for owners of companies who are preparing for Spring Break visitors and general tourism. The expansion of the TLC company services is expected to provide company owners with an immediate lawn package in time for one of the largest income earning time periods of the year in North Florida.
"Our Jax services do include irrigation repair, edging, fertilization, weed control and other professional options that are priced affordably," said the source.
Company owners who are interested in the new service areas offered by the TLC company can now call locally at (904) 771-8889. A lawn care professional will be able to produce a price estimate by phone. A person can alternatively use the web estimation system that is now installed online at the TLC website.
About TLCTotalLawnCare.com
The TLCTotalLawnCare.com company has provided lawn care solutions to small and large businesses in the North Florida area for over 30 years. The company has recently included new neighborhoods as part of its 2015 expansion. The TLCTotalLawnCare.com company has built a new website that features a price estimation tool that helps provide service price information to owners of businesses.