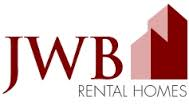 The additions of apartments to our portfolio is now increasing the types of homes that a person has available for rent in North Florida
Jacksonville, Florida (PRWEB) November 15, 2013
Homes for rent in states like Florida can include more than one type of housing to meet the needs of the renting public. The JWB Rental Homes company has now added Jacksonville, FL apartments to its current housing solutions at http://jwbrentalhomes.com. These homes are new renovations that are now on the market for at or below average Jacksonville area rent prices.
These public options for housing are setup to assist the average person with finding an affordable way to obtain a rental home without fear of credit denials or other restrictions. The JWB company removed the credit requirements for each application earlier this year to make it simpler for any person to qualify for a lease agreement.
"The additions of apartments to our portfolio is now increasing the types of homes that a person has available for rent in North Florida," said a JWB Rental Homes associate.
The city of Jacksonville continues to dominate the population growth in Florida as the most populous city. The need for housing solutions apart from actual home purchases remains strong. The credit issues that some renters receive when going through property management companies and private landlords can be erased with the expanded apartment housing available.
"Each home that we're renting to the public is owned and controlled by our company to make the renting process easier and without property management issues," the associate added.
New technologies that are posted on the JWB website are now contributing the expansion of consumer services online. Instead of using a local phone number for inquiries, this company has included a full-time staff of online associates who work daily to answer questions and provide immediate assistance to any person interested in renting a company apartment or home.
This company service is available six days a week and full access to research tools remain available online. All new and existing properties can be reviewed for rental price, location and photographs using the company website.
About JWB Rental Homes
The JWB Rental Homes company provides online access to homes available for rent in and around the city of Jacksonville, Florida. All company owned properties that are rented by this company feature renovated living spaces and are in safe neighborhoods. The rental home plans that the JWB Rental Homes company has integrated this year has increased the amount of houses that are held in the company portfolio. The affordable rent and faster than industry average growth has contributed to the recent success reported about this company in national magazines and media outlets throughout the USA.