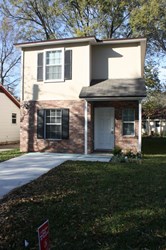 Renting homes can be a cost effective measure for a person who is rebuilding credit due to foreclosure, bankruptcy or other financial disaster.
Jacksonville, FL (PRWEB) October 09, 2013
Solutions for purchasing real estate can be limited and populous cities like Jacksonville if a buyer does not have a higher than national average credit score. The http://www.jwbrentalhomes.com company is now offering its Jacksonville, FL homes for rent at or below current rental rates for a person seeking housing. The company website now lists all available properties.
The process of reviewing credit report information is standard in the housing industry between real estate companies, property managers and private owners. Some men and women who experience credit issues can be denied rental or purchase abilities based on information obtained in credit report reviews.
The rental agreements that are now offered by the JWB company do not involve a review of personal credit histories. This change is helping to qualify more people who would normally be refused based on negative credit information.
The Jacksonville homes and those now offered in other cities in Florida at the JWB Rental Homes company are renovated houses that are available for immediate occupancy.
A background check is now the primary method of approving housing applications for the current homes available. Complete information for obtaining a walk-through of a property or for starting the application process is now provided online.
"Renting homes can be a cost effective measure for a person who is rebuilding credit due to foreclosure, bankruptcy or other financial disaster," a source from the JWBRentalHomes.com company said.
The available rental homes that are currently listed in the company portfolio are now marketed to all types of renters. Each home is located in a safe and trusted Greater Jacksonville neighborhood. The types of homes that are now being rented range from one to five bedrooms to provide the most options for individuals and families.
"Applications can be started entirely online using our website to shorten the approval process and allow a qualified person to begin renting almost immediately," the source confirmed.
Recent changes have been made by the JWB company to better assist renters of homes online. A complete customer service staff now provides immediate chat assistance online to lessen the need to speak by phone to resolve issues or inquire about information.
Company staff now provide this service during regular business hours to speed up information requests and processing of company rental home applications.
About JWBRentalHomes.com
The JWBRentalHomes.com company provides immediate housing solutions to men and women in the North Florida area. This company owns hundreds of properties that are currently sold or rented at below market values. A team of property specialists provides the customer service initiated by this company. The JWBRentalHomes.com website now features company tools that are helping average renters and buyers to find properties in the company portfolio faster. An easy to navigate search system provides rapid solutions for any person who is seeking available properties in the company database accessible online.