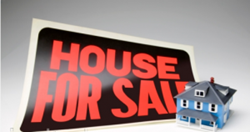 We're one of the only turnkey property companies in the U.S. that provides data free of charge to investment clients to help men and women make informed decisions about buying real estate
San Francisco, CA (PRWEB) January 08, 2015
The top markets to invest in the real estate industry in 2015 now include the city of Jacksonville, FL, according to new housing industry data. The JWB Group has launched a new Jacksonville real estate facts video for investors to review at http://www.jwbrealestatecapital.com/jacksonville-real-estate-market-2-new-facts.
This new streaming video provides new facts that relate to the housing market this year compared with older data that some investors might access on the web. The new packages for adults who plan to purchase an investment home this year provided by the JWB company are accessible after the video is viewed.
"We're one of the only turnkey property companies in the U.S. that provides data free of charge to investment clients to help men and women make informed decisions about buying real estate," said a JWB source.
The video about the Florida housing industry now released at the JWB website is expected to answer many common questions that men and women have before entering the FL market to purchase an investment home. Because of the risks involved with owning a rental property can change annually, the JWB company is now curating all distributed content on its homepage.
"Our network of available homes is now well over the 300 mark and our professional management ensures consistent income for investment clients," said the source.
The JWB Group has created a new mobile area for adults to access on its website through tablet PCs or smartphone devices. This section at http://jwbrealestatecapital.com/m is meant to provide a fast way to obtain information for adults who prefer to research real estate information through mobile routes.
About JWBRealEstateCapital.com
The JWBRealEstateCapital.com company is a national investing resource for adults who buy and sell properties in the real estate industry. The company has added revised programs for beginner investors in 2015. The JWBRealEstateCapital.com company continues to supply free of charge content about rental property investments through its web portal and now features streaming video as part of available content online.