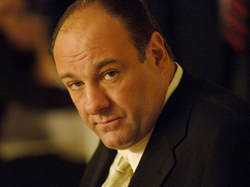 The estate of actor James Gandolfini was a mess costing his family about $30M in taxes unnecessarily.
Boston, MA (PRWEB) October 16, 2014
James Gandolfini's Will started as follows: "I, James Gandolfini, a resident of the City, County and State of New York, being of full age, sound mind, memory and understanding." That is the preamble of the Last Will and Testament (1) of an actor who will always be remembered for his masterful performance as a New Jersey man whose life was troubled by his chosen profession and his emotional shortcomings. The Sopranos (2), a long-running television drama that made the cable network HBO millions upon millions of dollars, according to Forbes, was successful not only thanks to the polished production of creator David Chase but also because of the intensity that Gandolfini brought to every single episode of the series.
"Sadly, Gandolfini left us too soon, and he also left a cautionary tale in estate planning. Although Gandolfini was mostly known for his work on The Sopranos, he also starred in other television and film projects that netted him the handsome net worth of $70 million." explains Rocco Beatrice, Managing Director of Estate Street Partners, LLC, a wealth management and estate planning firm that operates the UltraTrust.com website. Although Gandolfini passed away in June 2013 (3), according to DailyFinance.com his estate has continued to generate revenue, and not just from The Sopranos; his final film project, the modern film-noir drama The Drop, according to ABC, is getting rave reviews and decent box office figures (4).
"It is safe to say the Gandolfini estate has the potential to reach more than the estimated value of $70 million when the actor passed away while vacationing in Italy, one of his favorite travel spots. However, the hasty estate planning strategy that Gandolfini employed will prevent his family and beneficiaries from enjoying a significant portion of the assets he left behind and will continue to earn in the future." Notes Mr. Beatrice As reported by Kelley Holland of CNBC, Tony Soprano may have been ruthless but Gandolfini was a kind and generous soul (5): He left nearly 20 percent of his estate to his wife and the rest to his children and his sisters. He also indicated that his son from a previous marriage should receive his own, independent inheritance instead of having to wait on Gandolfini's widow to give him money.
We know all the information above, and even more, from Gandolfini's will (1), which is now a public matter being administered through New York Surrogate's Court. According to Forbes, since Gandolfini left a will, we can also infer that the Internal Revenue Service (IRS) has the right to collect $30 million in revenue from the estate. Forbes further clarifies that nearly 80 percent of the Gandolfini estate was left open for taxation at a rate of 55 percent (2).
"To put it in terms commonly associated with Italian American organized crime, the estate of James Gandolfini got whacked," explains Mr. Beatrice "Now that Gandolfini's last film The Drop is in theaters, his estate may be able to earn and recover some of the initial shock caused by death taxes, but his choice of a will and distributions was certainly not the best for him or his family."
One of the problems with the Gandolfini estate is the loss of privacy. Mr. Beatrice expands on this: "Our firm would have advised Mr. Gandolfini to create an irrevocable trust that will be kept completely private and away from the tabloids and gossip media outlets. This is not possible with wills, and it creates a certain risk for the heirs since now everyone knows how much his survivors will get. This also opens the door for possible claimants to emerge out of nowhere, which is a problem that many celebrities face both in life and after they pass away. If you really want to keep your assets and other financial affairs private, you should always choose an irrevocable trust and not a will."
On the issue of the so-called death taxes, Mr. Beatrice has the following to say: "We are not sure how Gandolfini felt about taxation. We know he was a patriotic man, so perhaps he wanted to pay taxes, but he was also a generous and charitable person. With irrevocable trusts, our clients are able to make distributions to charitable organizations of their choosing. Most donations made to charities are tax deductible, and many individuals choose this because they believe that charities are more efficient in their efforts to improve society."
Mr. Beatrice believes that there are issues far more important than taxation that Gandolfini could have improved in relation to estate planning: "In his will, Gandolfini set a provision that would benefit and empower his son Michael directly instead of having him wait on his stepmother to administer the will. This is actually a good move, but his son Michael will have to wait on New York Surrogate's Court to carry out the probate proceedings, and so there will be a waiting period anyway. When our clients set up irrevocable trusts, we often recommend appointing a professional trustee who can be instructed to carry out certain duties such as a one-time distribution to a beneficiary upon death. By doing this, probate and taxation are both avoided, and no one except the beneficiary will ever find out that a payment was received."
About Estate Street Partners (UltraTrust.com):
For 30 years, Estate Street Partners has been helping clients protect assets from divorce and frivolous lawsuits while eliminating estate taxes and probate as well as ensuring superior Medicaid asset protection for both parents and children with their Premium UltraTrust® Irrevocable Trust. Call (888) 938-5872 to learn more.
#
1. Will, October 15, 2014 (es.scribd.com/doc/151472900/James-Gandolfini-Will)
2. Forbes, July 20, 2013 (forbes.com/sites/robertwood/2013/07/20/key-lessons-from-james-gandolfinis-will)
3. Daily Finance, August 7, 2013 (dailyfinance.com/2013/07/08/james-gandolfini-will-estate-tax/)
4. ABC News, October 15, 2014 (abcnews.go.com/Entertainment/movie-review-drop-starring-james-gandolfini/story?id=25454722)
5. CNBC, October 15, 2014 (cnbc.com/id/100910985)