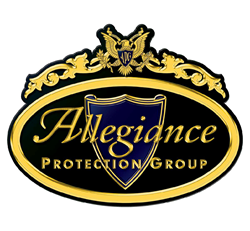 "It is a privilege to have the opportunity to join Dr. Oz and discuss the alarming increase in fake makeup and beauty supplies that are infiltrating the U.S. marketplace
New York, New York (PRWEB) September 29, 2017
James Ricaurte, renowned ex-NYPD Detective and anti-counterfeit expert from Allegiance Protection Group will be a guest on The Dr. Oz Show airing in October.
"The Dr. Oz Show" -- produced by Harpo Productions (founded by Oprah Winfrey) and distributed by Sony Pictures Television -- is hosted by Dr. Mehmet Oz, accredited health expert, best-selling author, and world renowned cardiac surgeon.
"It is a privilege to have the opportunity to join Dr. Oz and discuss the alarming increase in fake makeup and beauty supplies that are infiltrating the U.S. marketplace," says James Ricaurte, founder and President of Allegiance Protection Group in New York City, "the flood of fake products is a health crisis for consumers and an economic crisis for the beauty industry. Unfortunately, the flood of illegal, counterfeit cosmetics products coming into this country from abroad has escalated, and we need to bring awareness of these health risks involved with the use of counterfeit make-up to the consumers."
Dr. Oz will be sharing the tragic health effects of these products, many produced overseas in contaminated, woefully unsanitary conditions without any effective supervision or oversight.
According to MarketResearch.com, the U.S. has the largest cosmetics market in the world, with revenue expected to exceed $62 billion in 2016. The U.S. make-up market is expected to maintain positive growth through 2018, with an anticipated compound annual growth rate of 3.8% for the five-year period of 2013-2018, reaching $8.4 billion.
However, the dramatic growth of the cosmetics market has also revealed an expanding global network of fake and counterfeit products reaching consumers in the U.S.
Global seizures of counterfeit perfume and cosmetics jumped 25 percent from 2011 to 2013, according to a recent report by the Organization for Economic Cooperation and Development. The New York City Homeland Security Investigation's Deputy Special Agent in Charge reported "In 2015 alone, HSI had about 2,000 seizures of counterfeit cosmetics and beauty products," costing the industry $75 million. While the health and safety of customers is the primary concern of large multi-national companies, the costs of preventive measures are rising.
The market for cosmetic and pharmaceutical anti-counterfeit packaging totaled $35.7 billion in 2014, according to a study by Allied Market Research, but often a more aggressive and multidisciplinary approach is necessary, which is precisely why anti-counterfeit specialists like James Ricaurte and his team at Allegiance Protection Group are in particular demand right now.
Allegiance Protection Group's anti-counterfeiting team are comprised of former law enforcement investigators, who have been recruited from specialized police units. Allegiance's IPR investigators identify the importation and distribution network of counterfeit goods being housed, distributed and sold to the consumers, as well as, identify the counterfeiters and their facilitators.
The Allegiance Protection Group investigative team works on behalf of rights holders' anti-counterfeiting programs to support federal, state and local law enforcement agencies. Allegiance's team are industry experts to identify counterfeit goods, provide court room testimony, and well experienced to support either criminal or civil investigations. Allegiance conducts internet purchases, covert brick and mortar purchases, and well versed in all phases of Intellectual Property Rights investigations. Allegiance's highly skilled investigators can execute court authorized ex-parte orders, and the subsequent seizure and recordation of evidence. Allegiance Protection Group has an established track record of success within the anti-counterfeiting arena, where its self-initiated investigations steered law enforcement to the dismantling of significant counterfeiting importation, and manufacturing operations.
About Allegiance Protection Group
Allegiance Protection Group is a licensed and bonded Private Investigation and Security firm based in New York City. The firm's owner James Ricaurte represents decades of experience having served in local and federal law enforcement arenas and in private security.
Allegiance Protection Group's security team are experienced professionals servicing hotels, private events, museums and trade shows. Allegiance's security associates are New York State licensed, New York City Fire Guard certified, or Fire Safety Director certified, and consist of former law enforcement personnel and career minded security professionals. Security associates are carefully screened and interviewed, in order to provide a qualified and integrity orientated security team. Allegiance Protection Group brings a hands-on approach, with attention to detail to all assignments, with a proven track record of success. For more information call 212.398.0200 or visit http://www.allegianceprotection.com/