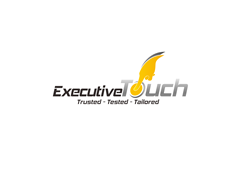 "I was able to spend time with some industry experts and learn new skills as well as watch my organization grow and flourish with new individuals coming through,"
(PRWEB) September 02, 2016
James Sagar of Executive Touch Worldwide flew out to Chicago last week on an important business mission to spend time with some extremely important figures within the industry. The business owner and Regional Director had the opportunity to spend quality time with three other Regional Directors as well as a Vice President from within the sales and marketing sector.
About Executive Touch Worldwide: http://executivetouchinc.com/about/
The CEO had also planned the trip to Chicago so that he could be there to witness his organization's latest Assistant Manager accept his promotion. Mr. Sagar revealed how he feels that it is important that he attends these events and offers his advice and mentorship to these valuable new leaders as the organization grows. The business owner likes to be very involved in every individual's progress and revealed that he would happily cross the country every time to offer all of the organization's leaders valuable business advice in order to help them succeed.
Executive Touch Worldwide's James Sagar shared how he appreciated the different perspectives from hanging out with someone relatively new to the industry as well as those who are more experienced within the industry. "It was amazing to hear the fresh new ideas from our newest Assistant Manager as well as the experienced offerings from the experienced mentors that I connected with," revealed James Sagar.
The CEO stated that he learned some valuable lessons from all of these individuals and states how the trip was a huge success and completely inspiring for the business owner. "I was able to spend time with some industry experts and learn new skills as well as watch my organization grow and flourish with new individuals coming through," revealed Mr. Sagar.
Executive Touch Worldwide is an outsourced sales and marketing firm with headquarters based in New York and with market reach spreading across the whole of the US. The firm specializes in unique direct marketing campaigns on behalf of their clients' brands. Executive Touch Worldwide connects with consumers via face-to-face communication which allows them to encourage long-lasting and personal business relationships between brand and consumer. In turn, the firm reveal how this often leads to increased customer acquisition, brand awareness and brand loyalty for their clients.