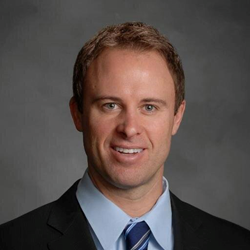 Scottsdale, Arizona (PRWEB) December 30, 2014
As 2014 comes to a close, Jameson Van Houten advises that individuals begin thinking about their upcoming tax preparations. While the filing deadline is not until April, it is important to always be in the know about essential information that may apply to individuals. Though the year is almost over, there are still several laws and policies that are up in the air, and there are of course different tax laws in different states. All of these factor in and will determine how individuals file. For that reason, Jameson Van Houten shares some up to date information that individuals should know before they file.
There are several laws that have yet to be determined for 2014. One of these is a law that determines if charitable contributions from individual retirement accounts may be deducted in the same way as other charitable contributions. Some lawmakers have predicted that this law will be renewed, however, because its status has yet to be determined, Jameson Van Houten shares that there are many retired individuals who may want to wait to take their required minimum distributions until they know if a change in the law will affect them.
Another law that has yet to be determined and may affect individuals are state laws that determine if sales tax may be deductible. In fact, Jameson Van Houten shares that considering state tax laws is vital. Individual state laws may be determining factors on exemptions and deductions such as charitable donations, tax free gifts and other factors. To correctly determine what an individual does or does not qualify for, it is important that they educate themselves on the state laws to prepare themselves for tax season.
Jameson Van Houten knows that each and every individual will have a different situation when it comes to their taxes. A number of factors will determine how much is owed and how much can be written off, so it is important that individuals make informed decisions, get all the facts, and start planning early.
Jameson Van Houten provides this essential information to better prepare individuals for tax season, however, it is also essential that everyone has access to a professional who can help them determine how to best handle their individual situations.