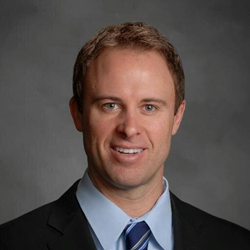 Scottsdale, Arizona (PRWEB) February 10, 2015
Financial security is important for all individuals, regardless of their age, status, or lifestyle. Jameson Van Houten believes that financial security can lift the weight off of an individual's shoulders, and makes it easier for them to enjoy their lives without the stress of financial hardships. In order to enjoy this carefree feeling that smart financial decisions can present, it is important that individuals begin planning early on in life, and make smart decisions to ensure that they will be financially sound down the road. Young people especially must realize the importance of this planning, and so Jameson Van Houten would like to share some tips to help them start preparing their financial future now.
1. Understand the value of money: Before making large, spur of the moment purchases, it is important that young individuals realize how much that money really means to them. They must understand how many hours will need to be worked before they earn that amount again, and where that money could be better spent. If the money can be of more benefit spent in a different way, those options need to be considered. This is an especially important lesson for young people says Jameson Van Houten, and learning it early will help them make better decisions when they have other financial responsibilities.
2. Start retirement plans early: Though not every job will offer benefits like a 401(k) plan, some might. Individuals who have a position that offers them these benefits should be sure to take advantage of them says Jameson Van Houten. Those who do not have a 401(k) option can still begin planning, and can invest part of their paycheck into an IRA. The earlier that an individual starts, the easier it will be to save up for retirement and have a sizable fund. A few years can make all the difference.
3. Be smart about credit: It can be very appealing to young adults who have begun receiving offers for their first credit cards as they see it as an opportunity to get the things that they want now without having to work long hours to get them. However, many do not realize just how hard paying back all those cards can be, and they may find themselves in crippling debt before they realize it. Credit cards should be used sparingly and responsibly says Jameson Van Houten, and individuals should also limit the number of cards that they are using to avoid losing track of these finances. It is also important that these individuals do not focus exclusively on using credit cards for large purchases and instead save up to meet these goals.
Making smart financial decisions early in life is essential to secure a future without financial stress, and it is never too early to start making these kinds of decisions. Jameson Van Houten believes that with the right planning, everyone can enjoy a prosperous financial future.