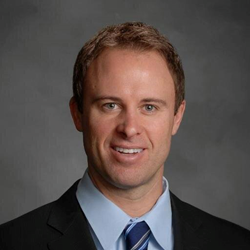 Scottsdale, Arizona (PRWEB) December 28, 2014
When preparing for tax season, many individuals may find that they have some trouble understanding all the rules and laws for certain deductions. One of the most common deductions stems from charitable giving as many individuals open their hearts, and their pocketbooks, to provide to others through amazing organizations. Jameson Van Houten, a leading financial expert, wants to ensure that each and every individual has the best understanding of their tax situation so that they may utilize all the benefits that they qualify for. For that reason, he offers this quick guide to charitable donations and how and when they may be deducted.
For individuals who have donated items such as clothing, furniture, or electronics, they may write these off. However, Jameson Van Houten points out that it is important they remember that in order to write these donations off they must make itemized lists of the items and their value. There are a number of online resources that will help individuals determine the value of the items that they are donating, and some organizations may even offer their own calculators to help determine this amount.
Monetary donations may also be written off. It is important to keep record of these donations as well, so individuals should keep receipts or other records. Donations must be made by the 31st to be written off for 2014. Jameson Van Houten also reminds individuals that there must be written confirmation from the chosen charity to verify donations that are in amounts of $250 or more.
Finally, Jameson Van Houten would like to share that gifting investments, such as appreciated stocks, is also an option for charitable giving. When doing this, the current value of the investment is what is written off, not the original cost of the investment. For this reason, it is important that individuals do not give an asset that has lost any of its initial value as the deduction will then be lower than the original cost of the investment.
With the holiday season in full swing, people all over the country are participating in the giving season and giving to fine charities. As tax season approaches, Jameson Van Houten encourages individuals to give and to know how their charity may be deducted from their taxes in 2015.