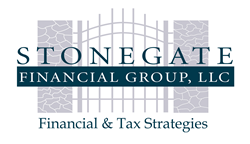 Scottsdale, Arizona (PRWEB) August 04, 2014
Jameson Van Houten of Stonegate Financial Group knows that many people in their early 20s are not concerned about what will happen in forty years when they are planning to retire. Most recent college graduates are just starting their first jobs in the real world and may be making just enough to pay for rent and other necessities. While money may be tight at this age, it is crucial to start saving for retirement to ensure that they have enough funds when the time comes to say goodbye to employment. In order to effectively save for this monumental time in life, young adults can start by following some of these important savings tips.
1. Kick debt to the curb: It may be hard for people to start saving for retirement when they are already struggling to make ends meet. Aside from having to set aside money for car payments, rent, and utilities, many people have to start paying off debt. This is especially true for recent college graduates who have to pay back thousands of dollars of school loans. The best way to tackle this is to pay off all the debt as soon as possible, and then start worrying about saving for retirement.
2. Meet smaller financial goals: In order to gain financial discipline and create good habits for the future and for retirement, it is important to start with smaller financial goals. There is no better feeling than knowing that one has accrued enough money for something that they have been saving for. Jameson Van Houten and Stonegate Financial Group share that people should start out small and make a goal to save for a future vacation or a new car.
3. Max out employer-match benefits: The best way to save for retirement is when one's company offers employer-match benefits. This is essentially being able to double the money that individual's are saving for themselves as the employer matches the amount.
Jameson Van Houten of Stonegate Financial Group states that it can be easy and stress-free to start preparing for retirement with a number of handy tools and methods. Young adults in their early 20s should make sure to capitalize on the services and accounts that their employers provide. Between this and saving themselves, they will have a much more comfortable retirement years from now. For more information on Jameson Van Houten Stonegate Financial Group, please visit http://stonegatefg.com/ or call (602) 953-8450.