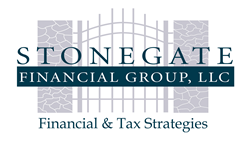 Scottsdale, Arizona (PRWEB) May 16, 2014
Stonegate Financial Group is proud to share with its clients and the Phoenix Business community that its CEO and Chief Investment Officer, Jameson Van Houten, was recently named among the Top 40 Under 40 by the Phoenix Business Journal. This prestigious distinction is awarded to those leaders in the community less than 40 years of age who have made a distinct and measurable impact on the communities that they live in.
Awardees can be found in several different categories ranging from people in different areas of government to those who are heavily involved in non-profit initiatives to business leaders and more. While they may be from different walks of life, all of those who are awarded this high honor have measurably improved the quality of life in the communities that they work and live in.
For several decades, Stonegate Financial Group has been serving the Greater Phoenix Valley, offering the highest quality wealth management services to its clients. Heavily involved in both philanthropic and scholarly endeavors, this honor is a testament to all of the efforts that Jameson Van Houten has made to improve the community over the years.
Jameson Van Houten has always been deeply involved in helping to improve the lives of others, and is a part of many charitable organizations. Dear to his heart are Gift of Life Arizona charity and Make-A-Wish Foundation Arizona, just to name a few.
"I am very honored to receive this prestigious award and to be a part of such a distinguished group of leaders," said Jameson Van Houten about the Top 40 Under 40 award. "This really is an overwhelming honor."
This latest award adds to Jameson Van Houten's long list of credentials that includes being featured in The Wall Street Journal, being registered in the Wealth Management industry as an "Emerging Leader" by AZ Business Magazine, as well as recognition as one of America's Elite Financial Advisors by Barron's.
For further information about Jameson Van Houten and Stonegate Financial Group, visit http://www.stonegatefg.com or call (602) 953-8451.