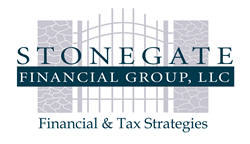 Phoenix, Arizona (PRWEB) May 28, 2014
Jameson Van Houten, President and Chief Investment Officer at Stonegate Financial Group, attended the fifth-annual Barron's Top Independent Advisors Summit, hosted by Barron's magazine to endorse and discuss the greatest practices within the industry as well as the usefulness of financial advice for the investing public. The invitation-only conference was held at the JW Marriott Desert Ridge, March 19-21 in Phoenix, AZ.
Barron's (http://www.barrons.com) is America's leading financial publication, specializing in content ranging from recent market activity to future predictions based on in-depth reports. Barron's is known across the country as a key resource for those who strive to be at the forefront of the financial and independent investment industries shares Jameson Van Houten.
The exclusive conference presented by Barron's was created to highlight the best practices and create new concepts that could be implemented across the market to further the industry as a whole. Attendees participated in and attended workshops led by the Top 100 Independent Financial Advisors who addressed present difficulties such as business development concepts, managing high-net-worth accounts and households, managing portfolios, and planning for retirement.
Of the Top 100 Independent Financial Advisors within the U.S., as ranked and printed in Barron's August 26, 2013 issue, 75 were in attendance. This annual ranking is the basis for the Top Independent Advisor's Summit as the advisors are selected based upon the quantity of assets overseen by the advisors, their teams, and the quality delivered through the advisors' practices for their clientele reveals Jameson Van Houten. The Top 100 Independent Advisors are a collection of Registered Independent Advisors and Advisors from Independent Broker Dealers.
Jameson Van Houten was one of nearly 400 financial advisors who had been either chosen by Barron's or their affiliated firm to take part in the summit. Related firms who were in attendance included Advisor Group, Wells Fargo Financial Network, Ameriprise Financial Services, Fidelity Investments, Charles Schwab, Pershing, Commonwealth, Interactive Brokers, Raymond James, TD Ameritrade Institutional and LPL Financial Services,
Ed Finn, editor and president of Barron's, emphasized the importance of having competent and successful financial leaders in America. The conference allowed the top advisors throughout the country to exchange ideas and information to ensure greater and higher quality services to their clients. With this knowledge in hand, financial advisors are better equipped with methods of finding premier investment opportunities for successful financial results.
For more information about Jameson Van Houten and Stonegate Financial Group, visit http://www.stonegatefg.com or call (602) 953-8451.