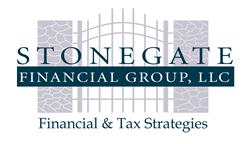 Scottsdale, AZ (PRWEB) June 20, 2014
Jameson Van Houten, CEO and Founder of Stonegate Financial Group, is also a member of the Board of Directors at Make-A-Wish Arizona and recently participated in The Great Wish Ball that is hosted annually to promote donations and contributions from supporters. Make-A-Wish Arizona has received a record total of 317 wishes over the past fiscal year for Arizona wish kids thanks to the amazing support of contributors. It goes without saying that this is an incredibly important event to raise awareness and give support to an incredibly worthwhile cause.
The Wish Ball is held annually by Make-A-Wish Arizona to help raise funds to grant the wishes of Arizona children who have medical conditions that are life-threatening. Jameson Van Houten and Stonegate Financial Group are passionate about supporting children, as they are our greatest asset to ensure a better tomorrow.
With the help of many generous donations from individuals and corporations, Make-A-Wish Arizona funded 360 future wishes at this year's Great Wish Ball and raised $2.7 million to help fund these wishes.
The ball featured a "Great Gatsby" theme with a silent auction, live auction, and "Fund-A-Wish" option to allow attendees to make additional contributions for the cause. Prior to the Fund-A-Wish session, attendees were able to hear the story of Arizona Wish kid Logan, 9, who recently had a playground built to make his wish come true. An inspiring act of kindness such as the one from Logan is a wonderful example of the selflessness that comes from wanting to benefit others.
Jameson Van Houten and Stonegate Financial Group once again believes that supporting children is a remarkable endeavor to our community. A deep expression of gratitude, thanks, and respect goes out to those who attended the event and contributed. Growing and continuous support has made all the difference in helping Arizona children with life-threatening medical conditions ensure that their wishes come true and serve as an inspiration for others to do good. This is a worthwhile cause for everybody to offer support.
For further information about Jameson Van Houten and Stonegate Financial Group, visit http://www.stonegatefg.com or call (602) 953-8450.