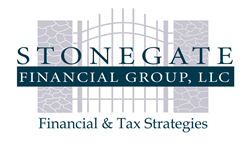 Scottsdale, Arizona (PRWEB) July 28, 2014
As one of the leading financial advisors in Scottsdale, Arizona, Jameson Van Houten and Stonegate Financial Group put out a quarterly review of the market for their clients. In the most recent review, Jameson Van Houten discussed several different topics including interest rates, inflation and a conclusion about the second quarter of 2014.
1. Inflation
In the second quarter of 2014, inflation rates finally broke through the 2 percent level that the Fed set as a long-term goal for the U.S. economy. Though the Fed is sure to be pleased with this statistic, many analysts, economists and investors are not as pleased. It is important to note, however that the Consumer Price Index (CPI) is up 2.1 percent, excluding food and energy spending.
2. Unemployment
A recent report from the U.S. labor market detailed that 281,000 private-sector jobs were created in the first half of 2014, a total of 71,000 more jobs than were expected to be created, shares Jameson Van Houten. This is exceptional news; however, many investors are of the opinion that there needs to be more evidence of an ever-improving economy in order for more jobs to be created.
3. Interest Rates
When the global economy took a downturn in 2008, low interest rates were adopted in economies around the world in order to help assist in stronger recovery efforts. However, there is now a growing fear that these market bubbles could potentially cause issues in the future. Interest rates were expected to start increasing starting in 2015, but this decision essentially hinges on whether the economy continues to grow and strengthen up until this time, shares Jameson Van Houten.
Jameson Van Houten and Stonegate Financial Group know that a great financial advisor can help investors to navigate the oftentimes-uncertain world of investments with much more confidence and assistance. These advisors keep constant track of the market, interest rates, investor portfolios and much more. For more information about Jameson or the services that Scottsdale-based Stonegate Financial Group provides, visit http://stonegatefg.com or call (602) 953-8450.