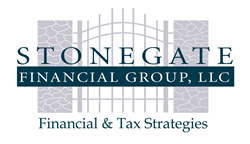 Scottsdale, Arizona (PRWEB) August 21, 2014
Stonegate Financial Group knows that determining the value of a business can sometimes be a complicated process. With so much to consider, it is not a cut-and-dry formula that this leading investment firm uses; it entails a variety of categories and valuation techniques that range from straightforward to extremely complex. In order to help business owners looking to sell this fall, Stonegate Financial Group is revealing just three of the many ways that a business's worth can be assessed.
1. Market-Based Assessment
One of the best ways to determine how much a business is worth is to look at the value of other businesses in the same industry. This can be done by considering the most recent sales of similar companies that are comparable to the client's own business.
2. Asset-Based Assessment
This part of the business worth assessment looks at the different assets that the company has in its name. Calculating the worth of all of the different intangible and tangible assets that the business controls is the way that an asset-based assessment is conducted, shares Stonegate Financial Group. This type of assessment is most typically used for companies that are seeking liquidation or that have recently filed for bankruptcy, since an asset-based assessment does not take into consideration the potential that the business has for any earnings in the future.
3. Earnings-Based Assessment
Another way that Stonegate Financial Group can assess the value of a business is through an earnings-based assessment, which looks at several different aspects of the capital that the company has earned. This is done via calculating the earnings of the business adjusted to deduct related expenses, as well as the owner's compensation. By using a multiple that varies according to the industry that the company is operating in, these numbers can be determined.
It is always important to remember that determining the value of a business includes many other assessments than the three that are mentioned above. Other factors that are taken into consideration include ownership percentage, premium rates, the amount of time that the business has been in operation, the company's overall reputation and much, much more. In the end, the value of a business is only completely determined when a willing buyer and seller agree upon a price for the company, though valuation assessments play a large role in these negotiations. For more information on how to assess the value of a business today, visit http://stonegatefg.com.