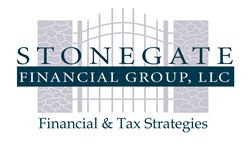 Scottsdale, Arizona (PRWEB) August 29, 2014
Jameson Van Houten of Stonegate Financial Group has always been adamant about the fact that people need to start investing in their future through some sort of retirement fund sooner, rather than later. Many investors will place their hard-earned money into an IRA. This is a great way to invest money for retirement, but there are several rules and regulations that investors should be aware of. In order to help clear up any misconceptions or confusion about IRAs, Jameson Van Houten is providing this information:
1. Planning for the future.
It is entirely possible for an investor to leave their IRA account to their heirs. Whether they be the person's children, grandchildren or another person altogether, it is possible for those individuals to receive an "Inherited IRA." However, this type of IRA account is subject to several different tax laws, private letter rulings and other regulations that can impact the decision to utilize Inherited IRAs.
2. Know the laws that affect investments.
As stated before, there are many distinct laws and regulations that can affect different types of IRA accounts. Keeping up-to-date with these laws as well as any legislation currently in discussion about these types of investments can make a person planning for retirement more successful.
3. Plan ahead and plan smart.
Jameson Van Houten of Stonegate Financial Group knows that at the end of the day, effectively saving for retirement involves both careful planning and being mindful of possible distribution outcomes in the future. A working knowledge of the most up-to-date rules, tax codes and regulations are a must. Those who have been successful in investing, and even some professionals in the industry, might not be fully aware of all the details involved with these complicated tax laws.
While all of this information might seem overwhelming and impossible to comprehend, a well-seasoned Certified Financial Planner™ can help investors understand what these terms mean and how they affect a person's financial future. For more information about any of these rules regarding IRAs or to learn more about the services that Stonegate Financial Group and Jameson Van Houten provide, visit http://stonegatefg.com or call (602) 953-8450.