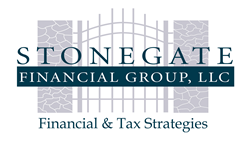 Scottsdale, Arizona (PRWEB) September 19, 2014
Jameson Van Houten and the Stonegate Financial Group help countless clients manage their wealth in a variety of different ways. One of the ways that both Jameson and SFG encourage proper money management is through effective budgeting practices. In order to help individuals to start saving for the future today, they are sharing these top tips in order to set, stick to and be successful at budgeting for the rest of 2014.
1. Say yes to splurge items every once in a while.
Jameson Van Houten and the Stonegate Financial Group share that it is important to splurge every now and again. In saving money every month, the firm would like to see people reward themselves with either a small item or a large purchase in order to make all of their hard work in saving worthwhile.
2. Making investments for the future is key.
Saving for the future and investing in one's future and retirement do not always have to come in the form of stocks, bonds and retirement funds. Making investments for the future should be considered when purchasing a vehicle, a house and other large items. It is important to consider how long the item will last for, how much maintenance will be required to upkeep the item and other considerations.
3. Be informed about what one's insurance covers.
When investing in insurance, it is always wise to understand exactly what the policy does and does not cover. In one's time of need, few feelings are worse than thinking that the incident has been covered by insurance when, in reality, it has not.
4. Spend only what is coming in each month.
One of the biggest mistakes that Jameson Van Houten and the Stonegate Financial Group see is that people spend based on what they think they will make in a given month, instead of basing the budget on what they made last month. This is especially true for people who are working on an hourly wage. Consider only spending what was made last month, keeping that amount of money in mind when budgeting for the next month.
For more top budgeting tips for individuals and families, contact the certified financial planners at Stonegate Financial Group by visiting http://stonegatefg.com.