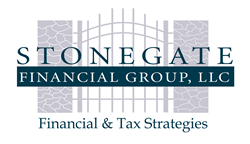 Scottsdale, Arizona (PRWEB) September 25, 2014
Creating and sticking to a family budget is oftentimes a hard task to achieve. With more than one person to feed, clothe and account for in all expenses, it may seem impossible to set money aside for a new house, a vacation or retirement. Jameson Van Houten is sharing some of his top suggestions on how families can get their finances in order and create a budget that works for them.
1. Create a budget that is realistic.
It is important to remember that when setting up a budget, a family stays realistic in the amount of money that they will need for expenses, and how much money they can save. With more mouths to feed, it is important to budget the appropriate amount of money for food as well as for toiletries, clothing and other necessities. The first step in budgeting is to gather up all of the family's receipts over the month to get a baseline of how much money is being spent in what category of expenses.
2. Have a rainy day fund.
Jameson Van Houten encourages every individual and family to set up a rainy day savings fund for big purchases and/or unexpected costs. Especially in the fall when weather tends to become more severe, it is wise to have some money stashed away in case a family's house or car incurs some weather-induced damage. At the same time, families may want to plan an end-of-the-year vacation, which can be paid for by planning ahead throughout the year.
3. Be a savvy shopper.
Few feelings are worse than having a budget, paying for an item and then learning that the item could have been purchased for a much better price somewhere else. Families need to be smart and shop around for the best prices in their area. Whether it be online, in a department store or at a wholesale market, shopping around for the best prices and being informed is one of the best ways to save money on both small and large purchases shares Jameson Van Houten.
For more budgeting tips for families and individuals, contact Jameson Van Houten by visiting http://jamesonvanhouten.co.