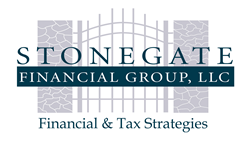 Scottsdale, Arizona (PRWEB) October 28, 2014
Fall is a truly unique time of the year with much to offer travelers. From world-class festivals to cooler temperatures and beautiful sights to behold, fall is one of the best times to travel. In order to help vacationers save money in the autumn, Jameson Van Houten of Stonegate Financial Group is sharing these tips.
1. Fall means lower rates.
Besides all of the perks to fall travel that have already been mentioned, perhaps the biggest draw to vacationing in the fall is the fact that rates are extremely low. The fall is what is known as a "shoulder season," meaning that it is in-between the high season of travel. During these times of the year, hotels and resorts are hard-pressed to fill up all of their rooms. Therefore, travelers can score some great deals and may even be able to afford destinations they previously could not afford shares Jameson Van Houten.
2. Packaged deals can save families money.
Another way to save money on a vacation this fall is to buy a package deal. Oftentimes, when travelers book airfare with their hotel accommodations, they will end up saving money. Another way to control spending while on a getaway is to stay at an all-inclusive resort. This way, vacationers need not worry about how much they are spending on food, drinks and entertainment. Many resorts even offer discounted or free rates for children.
3. Get local discounts.
Coupons and discounts are available in nearly every major vacation destination. Travelers looking to save some money but still looking to fully experience their vacation spot should look to sites such as Groupon, LivingSocial, DealChicken and more that offer unbeatable deals to top attractions, restaurants and even product discounts as well.
Jameson Van Houten suggests that travelers consider these top tips in order to enjoy their vacations more and worry less about spending. When going on vacation it is ok to splurge on a souvenir or an exciting vacation experience, and these tips can help travelers to do so while spending less. For more information and money-saving tips, visit http://jamesonvanhouten.co.