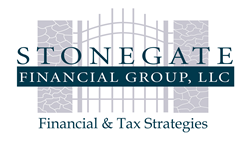 Scottsdale, Arizona (PRWEB) November 13, 2014
Jameson Van Houten of Stonegate Financial Group understands that many families have been looking forward to taking a winter vacation all year long. However, some families and individuals have decided to take a trip last-minute and are looking for some ways to save up enough money to do so. In order to assist these individuals in their efforts to save for a winter getaway, this leading financial planner is providing these top tips.
1. Go out to eat less often.
One of the easiest ways to save money for a vacation or for any occasion is to eat out less often. While convenient, figures for families with children under the age of 6 who go out to eat have shown that they will spend an average of $239 per month just on restaurant meals. There are still ways to enjoy a night of eating out by checking to see which restaurants offer a "kid's eat free" night or looking for coupons for the same type of promotion. Trying a new recipe or cooking a formal dinner at home can also give the feel of a night out without the hefty price tag shares Jameson Van Houten of Stonegate Financial Group.
2. Make a plan and stick to it.
As it is with any budget, it is important to make a plan and stick to it when saving for any large expense. This is especially true for last-minute vacation saving shares Jameson Van Houten. The most important figure to consider is how much the family or individual wishes to spend on their vacation. This figure needs to include travel expenses, hotel expenses, activity expenses, a food budget and an allowance for any unexpected expenses such as souvenirs and other purchases.
3. Sacrifices will most likely need to be made.
When budgeting for a vacation last-minute, Jameson Van Houten of Stonegate Financial Group shares that individuals will most likely need to make some sacrifices. It is important to remember that the sacrifices made today to not go out or enjoy certain activities will result in more fun to be had while the individual or family is on vacation.
For more information about saving for one's financial goals and other tips on finances, contact Jameson Van Houten and the Stonegate Financial Group by visiting http://stonegatefg.com.