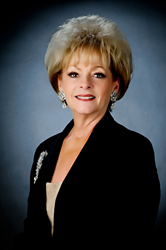 Thank you seems so inadequate, but I am so appreciative of this recognition for the sixth year. It's such a blessing.
Denver, CO (PRWEB) August 03, 2016
Five Star Professional is pleased to announce Jan Hepp-Struck, Hepp Realty/Metro Brokers Real Estate, has been chosen as one of Denver's Five Star Real Estate Agents for 2016.
Five Star Professional partnered with 5280 magazine to recognize a select group of Denver-area real estate agents who provide quality services to their clients. Less than 7 percent of real estate agents in the area were selected. Jan Hepp-Struck is featured, along with other award winners, in a special section of the September issue.
After nearly four decades dedicated to real estate, Jan has built a very successful real estate brokerage employing a trifecta approach of educational background, professional experience, and community engagement. This has provided her with an unparalleled reputation for knowledge, customer service, and expertise. Her success has been recognized in the form of numerous awards and recognitions, including a Lifetime Achievement Award from the Greater Brighton Chamber of Commerce in 2011. As a leader in her community and industry, Jan understands changing trends but also knows that a commitment to her professional philosophy of setting extraordinary standards through world-class customer service, combined with loving what you are doing, is what really matters in the long run. Her career shows no signs of slowing down any time soon.
"I'm still really enjoying helping people with their real estate needs, and as long as I'm still loving what I do and helping my clients, I see no reason to stop," says Jan Hepp-Struck of Hepp Realty/Metro Brokers Real Estate.
The Five Star Real Estate Agent award program is the largest and most widely published real estate agent award program in North America. Agents are measured using an objective, in-depth research methodology with significant focus on customer feedback and overall satisfaction.
"It is always a great honor to be recognized by my peers and industry for excellence. The fact that this award requires selection and evaluation by clients makes it even more of a blessing. My goal is always to assist my clients to the best of my abilities, and it's so gratifying to know that my efforts have paid off and my clients agree," says Jan. "Thank you seems so inadequate, but I am so appreciative of this recognition for the sixth year. It's such a blessing."
"Five Star Professional's research is extensive, with more than 10 million consumers, peers, and other stakeholders contacted each year. We are relentless in
our efforts to identify those professionals with the utmost standard of excellence," says Jonathan Wesser, Research Director, Five Star Professional.
About the research process:
Now entering its 13th year, Five Star Professional conducts in-depth, market-specific research in more than 45 markets across the United States and Canada to identify premium service professionals.
Five Star Professional contacts thousands of recent homebuyers to identify award candidates. Phone, mail and online respondents rate their real estate agent on 10 satisfaction criteria. Candidates with a qualifying client satisfaction rating move on to be evaluated on objective criteria such as experience, production levels and disciplinary and complaint history.
Real estate agents do not pay a fee to be considered or awarded. For more information, visit http://www.fivestarprofessional.com.