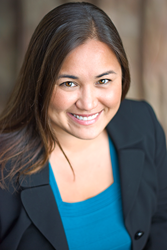 I am so grateful to be able to share my success stories and lessons learned to help positively impact the lives and careers of other South Florida women.
Fort Lauderdale, FL (PRWEB) March 23, 2015
Jane F. Bolin, Managing Partner and CMO of leading community association law firm PeytonBolin, will be one of 40 elite, South Florida female mentors featured at the upcoming Bizwomen Mentoring Monday on March 30. Bolin, who is very active in the local community, was selected as one of the area's most influential business women to participate in this one-of-a-kind mentoring event.
Sponsored by the South Florida Business Journal and focused on helping women succeed in the workplace, this casual, yet fast-paced breakfast event will offer participants one-on-one coaching sessions with Bolin and her fellow mentors. The South Florida event is one of 43 Bizwomen Mentoring Mondays taking place all across the country.
At PeytonBolin, Jane's practice is focused on association law and real property litigation. She received her B.A. in political science from Radford University, a master's in sports management from the United States Sports Academy, and her juris doctorate from St. Thomas University School of Law.
Jane is also an entrepreneur, dynamic speaker, business coach, and a leader. Incredibly passionate about business development and entrepreneurship, Jane has worked with the Entrepreneur's Organization of South Florida Accelerator program, is the President and a board member of the Entrepreneur's Organization of Central Florida, and serves as an executive committee member on the Entrepreneur's Council of the H. Wayne Huizenga School of Business at Nova Southeastern University. Additionally, she develops and teaches the Mastering the Business of Your Association™ curriculum and is part of the team at Townsend Consulting Group as a productivity and performance coach.
Also active in her surrounding community, Jane is a board member of the Children's Diagnostic and Treatment Center and Khushi Hona. She also coaches women's rugby and previously served as president of the Asian Pacific American Bar Association.
"It's such an incredible and humbling opportunity to be selected as a mentor for South Florida's Bizwomen Mentoring Monday," said Jane Bolin. "Giving back to the community and entrepreneurship are two major passions of mine, and this combines both into one incredible event. I am so grateful to be able to share my success stories and lessons learned to help positively impact the lives and careers of other South Florida women."
Peyton Bolin is a Florida-based, full-service real estate law firm concentrated on the practice of community association law. The firm recently received the top distinction of a Platinum Level Readers' Choice Award for legal services from the Florida Community Association Journal.
About PeytonBolin
PeytonBolin, PL is a Florida-based law firm headquartered in Fort Lauderdale with offices in Orlando, St. Petersburg, Tampa (by appointment only), and West Palm Beach (by appointment only). PeytonBolin is focused on the practice of Community Association Law, providing legal services to associations and individual owners. Partnering with condominium and homeowner associations throughout Florida, PeytonBolin PL provides collections services, covenant enforcement, and guidance to boards to successfully manage their community affairs. Representation for both associations and individuals encompasses the key areas of insurance, construction, contract disputes and debt collection. At PeytonBolin, we are committed to practicing law in a way that is refreshingly unique – always accessible and never pretentious. Obtaining our clients' objectives in the most strategic, creative and economically efficient way possible is our highest priority. PeytonBolin, PL was named as the only Readers' Choice 2014 platinum level law firm for Legal Services in Florida (its highest ranking) by the Florida Community Association Journal.