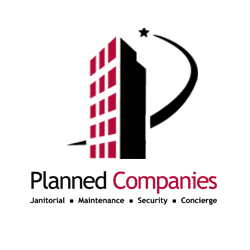 There's always a wealth of great people and great resources at IREM events, and we were happy to add our expertise into the mix last month.
Long Island City, NY (PRWEB) March 18, 2014
Planned Companies started off the 2014 tradeshow season with a spectacular exhibition at the 2014 IREM Tri-State Conference and Expo. The event took place on February 20th and 21st at the Borgata Hotel, Casino and Spa in Atlantic City, New Jersey. The expo featured a wide variety of exhibitors specializing in real estate and building services.
Planned Companies created an exhibit that highlighted the company as a leader in janitorial and concierge services. NJ, PA and DE chapters of IREM (Institute of Real Estate Management) all joined forces for the event, which hosted hundreds of property managers, building engineers and real estate professionals from across the region.
"We were absolutely thrilled to be a part of this year's expo," said Planned Companies President & CEO Robert A. Francis. "There's always a wealth of great people and great resources at IREM events, and we were happy to add our expertise into the mix last month. All of us here at Planned Companies have been looking forward to the trade show season, and the IREM conference was the perfect way to kick it off."
Planned Companies' booth highlighted the company's Planned Building Services, Planned Security and Planned Lifestyle divisions. Knowledgeable company reps met with property managers and others in the real estate industry to discuss practical management solutions from Planned Companies, including concierge and janitorial services.
NJ-based, Planned Companies appreciated the opportunity to reach out to businesses in Pennsylvania and Delaware that can benefit from the company's wide array of services. Planned Companies has offices in New York, Pennsylvania and Virginia, as well as New Jersey, so this was a great opportunity to make an impression on the region's real estate industry.
To learn more about the conference, please visit http://www.irem101.org. For more information on Planned Companies' upcoming trade show appearances or our concierge, security or janitorial services, NY residents can visit http://www.plannedcompanies.com. New Jersey residents can feel free to visit our home office at 150 Smith Rd., Parsippany, NJ 07054. Pennsylvania residents can visit our local office at 7 North Columbus Blvd., Suite 250, Philadelphia, PA 19106. Our Virginia office is located at 8390-D Terminal Road, Lorton, VA 22079.
About Planned Companies
Planned Companies, headquartered in Parsippany, N.J., consists of four real estate service divisions – Planned Building Services, Inc., Planned Security Services, Inc., Planned Lifestyle Services, Inc. and Clean, Inc. Through these service brands, Planned Companies provides industry-leading janitorial, maintenance, concierge/front desk and security services to a wide array of clients.