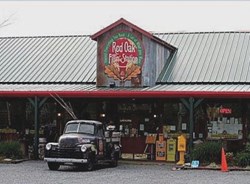 Green Bay, WI (PRWEB) December 20, 2013
To start the new year, Micoley.com has put together a January auction event featuring an amazing array of diverse properties. These homes, commercial properties and tracts of land all over the United States are expected to attract buyers around the country. The auction is scheduled to take place Saturday, January 25th, with online bidding being held from 11:00a.m. - 2:00p.m. CST.
Event #1201 as it is known, has already attracted a significant amount of attention from the Real Estate buying community. What is more, Micoley's December auction was held prior to the holidays, placing it more than a week ahead of the spot the firm normally holds their auctions. This means a significant pause in Micoley auction events, and most likely an increase in curious buyers. While the usual urgency these events are known for will be in full effect, bidders will have a longer period of time to place early bids and offers, which should stimulate even greater urgency.
One of the properties in the January event is a piece of Real Estate likely to remain a retail store in Hot Springs, AR. This is a very roomy 3,300 square foot convenience store on a two-acre parcel of land that also houses some of the equipment necessary to sell and pump gasoline to consumers. This is a potentially lucrative business proposition since the store is easily accessible from two different highways: Hwy 128, and Hwy 290. Additionally, the town of Hot Springs, Arkansas where the store is located, is a thriving, growing community, and is the famed childhood home of former president Bill Clinton. With an opening bid of $299,500, this store is definitely priced to move.
For another sample item, buyers could turn to a beautiful piece of waterfront land on the Bay of Green Bay in Green Bay, Wisconsin. The scenic acre of wooded land features approximately 180 feet of frontage, and also has a cozy, rustic cabin that would make an excellent restoration project for a buyer interested in a custom vacation home. At 884 square feet, the cabin is large enough to house a family during a summer vacation, or once restored, it could make a great rental. Well below its original asking price of $148,900, bidding for this property will start at $125,500.
Of interest to builders, there is also a fantastic collection of 27 residential waterfront lots on Long Lake in Wisconsin. These wooded lots would also be an excellent way to diversify an investment portfolio. This auction also includes two outlots. Potentially an astonishing deal at an opening bid of $195,000 if no offer is received before the auction date of January 25th, these properties had a significantly higher original asking price of $395,000.
Interested parties should visit micoley.com to find more photos and details about the properties, or by visiting in person and performing an inspection on site, which is highly recommended. 1-866-371-3619 is Micoey.com's information line. Additionally, Micoley.com features a live chat service through which questions can be answered.
About Micoley:
Green Bay, WI-based Micoley.com, in affiliation with WM Enterprises, Inc. is a Real Estate marketing firm specializing in project focused auctions of bank-owned properties throughout the United States. The Micoley approach to Real Estate marketing tailors each auction plan to the client's individual needs. The site is constantly being updated for the benefit of buyers, as large scale auction events are held monthly, and new properties are added daily. Arkansas auctioneer Wade T. Micoley #2353. Arkansas broker Ivy Wood #PB00036809. Wisconsin auctioneer firm Micoley.com #432-53. Registered Wisconsin auctioneer Wade T. Micoley #2647-052. Wisconsin broker firm WM Enterprises, Inc. #835181-91. Wisconsin broker Wade T. Micoley #43427-90.