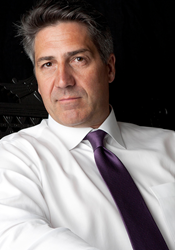 Coffee is good for you, and we now know coffee is much more than just a caffeine delivery system.
GREENVILLE, S.C. (PRWEB) May 26, 2019
Even one cup of coffee a day can help you live longer, according to a new Japanese study on coffee and mortality. The "Takayama study", by Michiyo Yamakawa and others, tracked over 31,500 people for more than 14 years, and showed that even one cup of coffee was associated with a 16% lower risk of all-cause mortality and mortality from cardiovascular, infectious and digestive diseases. Subjects who drank 2-3 cups of coffee a day showed highest results at 19% lower risk.
This study has similar findings of other large population studies throughout several countries that have been published over the past 4 years. They all show the association of coffee and lower risk of mortality from all causes over a similar period of time. In 2015, a study with 133,000 subjects showed 3-5 cups a day reduced risk of all-cause mortality by 15%; in 10 European countries and half a million subjects, research showed a decrease around 12%, and in 2017 a study among non-white populations showed 2-3 cups decreased all cause mortality by 18%. Interestingly, both the Japanese and European studies reported relationships between coffee drinking and lower mortality from digestive diseases.
The Yamakawa research acknowledges that it did not standardize its 'cup of coffee.' In other words, some subjects may have been brewing a weak filter coffee and others a strong espresso-type extraction. The earlier European study state, though, that results did not vary by country where coffee preparation and drinking habits may differ. In both this and other research on coffee, further work needs to be done to create a standard for roast curve (how heat is applied to the coffee and how fast the coffee is roasted), roast level (how light or dark the beans are), brew method (espresso, filter, French-press, etc. as well as water type and temperature) or brew ratio (grams of coffee to water).
Andrew Salisbury, CEO of Purity Coffee, says, "Coffee is good for you, and we now know coffee is much more than just a caffeine delivery system. These studies also show that benefits are present in the same level for regular and decaf. Coffee is a highly complex agricultural product packed with all sorts of beneficial compounds. Although only one small part of coffee is caffeine, more work needs to be done on the specific bioactive compounds in coffee like chlorogenic acids, lignans, trigonelline, quinides and magnesium that reduce insulin resistance and systemic inflammation."
Salisbury recommends coffee lovers get the most out of their coffee by purchasing fresh, high quality (specialty grade), USDA certified organic coffee that is roasted and tested to maintain antioxidants and other healthy compounds. "The more you enjoy your coffee, the more likely you'll drink 2-3 cups a day and get the benefits research has shown. A great cup of coffee can put you in a good mood, which improves the quality of your extra years of life."
Purity Coffee was started in 2015 by Andrew Salisbury and Missy and Jon Butcher. The Purity Coffee mission is to craft coffees that are specifically developed for health. Purity Coffee is certified organic Arabica coffee that has been independently lab-tested to deliver the optimum level of healthy antioxidants using well-designed roast curves, while it is also tested to be mold, yeast, mycotoxin and pesticide free.
For an interview with Andrew Salisbury, please contact:
Jenny Smith
jenny(at)PurityCoffee(dot)com
(844) 787-4892
https://puritycoffee.com
https://www.facebook.com/mypuritycoffee/
https://www.instagram.com/purity_coffee/
https://twitter.com/Purity_Coffee
References:
Yamakawa, Michiyo, et al. "Associations between Coffee Consumption and All-Cause and Cause-Specific Mortality in a Japanese City: the Takayama Study." Public Health Nutrition, 2019, pp. 1–8., doi:10.1017/s1368980019000764. https://www.ncbi.nlm.nih.gov/pubmed/31107195
Gunter, Marc J., et al. "Coffee Drinking and Mortality in 10 European Countries." Annals of Internal Medicine, vol. 168, no. 5, 2018, p. 380., doi:10.7326/l17-0689. https://www.ncbi.nlm.nih.gov/pubmed/28693038/
"Coffee Consumption and Health: Umbrella Review of Meta-Analyses of Multiple Health Outcomes." Bmj, 2018, doi:10.1136/bmj.k194. https://www.bmj.com/content/359/bmj.j5024
Park, Song-Yi, et al. "Association of Coffee Consumption With Total and Cause-Specific Mortality Among Nonwhite Populations." Annals of Internal Medicine, vol. 167, no. 4, 2017, p. 228., doi:10.7326/m16-2472. https://www.ncbi.nlm.nih.gov/pubmed/28693036
Loftfield, Erikka, et al. "Association of Coffee Drinking With Mortality by Genetic Variation in Caffeine Metabolism." JAMA Internal Medicine, vol. 178, no. 8, 2018, p. 1086., doi:10.1001/jamainternmed.2018.2425. https://jamanetwork.com/journals/jamainternalmedicine/article-abstract/2686145
Ding, Ming, et al. "Association of Coffee Consumption With Total and Cause-Specific Mortality in 3 Large Prospective Cohorts." Circulation, vol. 132, no. 24, 2015, pp. 2305–2315., doi:10.1161/circulationaha.115.017341. https://www.ahajournals.org/doi/full/10.1161/CIRCULATIONAHA.115.017341