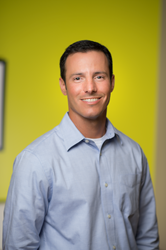 Envoc and Jason Lasseigne have been in a 'dating' relationship for over a year...the timing is perfect.
Baton Rouge, Louisiana (PRWEB) August 28, 2013
Envoc, a leading custom software and design company, today announced that Jason Lasseigne has joined the company as Chief Operating Officer. After experiencing rapid growth throughout 2012 and into 2013, Calvin Fabre, Envoc CEO, started looking for an experienced and knowledgeable leader to oversee operations and drive continued improvement and growth. "The last two years for Envoc have been exceptional," says Mr. Fabre. "While keeping their 'Better Reality' our goal, our clients have helped us grow at a rapid yet controlled pace. Additionally, we are grateful for the many business growth incentives Louisiana provided throughout our execution, and even now. Envoc and Jason Lasseigne have been in a 'dating' relationship for over a year with Jason providing business coaching to us over many lunch engagements. We are both ready for a long-term commitment and the timing is perfect."
Mr. Lasseigne's brings with him to Envoc an expansive career of managing and growing IT companies. After graduating from Louisiana State University in 1998, Jason spent five years with IBM Global Services in Austin, TX as a Senior Consultant focused on business process re-engineering, as well as global security and privacy practices. After having his feel of travel, Jason returned to Baton Rouge to work for APPRO Systems (a privately held software company later acquired by Equifax), where he managed a broad range of areas, from software delivery teams to eventually being promoted to VP of Shared Services with Equifax where he was responsible for customer and infrastructure support, process improvement and program management across both Baton Rouge and Atlanta offices. In 2008, Mr. Lasseigne moved to another Baton Rouge based software company, TraceSecurity. Here, as EVP of Delivery and Support, he led the software delivery organization, customer support, competency management and strategic initiatives across the company.
"I'm excited to become a part of the Envoc team," said Mr. Lasseigne. "Calvin and the rest of the staff have built an exceptional company that has a great environment and tons of growth potential. They have been able to do this while continuing to treat their employees and clients with respect and care. That is not an easy recipe to get right, and I feel privileged to be part of it."
As Envoc progresses through the remainder of 2013 and starts to look towards 2014, Mr. Lasseigne plans to continue and evolve the work started prior to his arrival, "We need to focus on streamlining our processes and leveraging our product portfolio. Envoc has created some amazing products, and our focus over the next year should be to standardize those products and get them in the hands of the clients who could benefit from them."
With the addition of Mr. Lasseigne, Envoc is excited about what the future holds. This addition will allow Envoc to continue to innovate, create, and provide a better reality for both its clients and employees.
About Envoc
Envoc is a Louisiana-based Custom Software Company that provides custom software solutions for businesses and individuals. When companies can't find the software they need off the shelf, Envoc creates the software needed to improve and grow businesses. Services range from mobile applications, intranets, portals, content management software, customer-facing websites and web applications, all the way to branding of your company or product. Envoc has an in-house graphic department that creates all the graphics needed to make a customer-facing site or internal application beautiful and eye catching, in addition to the stellar team of developers available to create the piece of software that, at this point, companies have only dreamt about. Envoc has offices in Baton Rouge and in the Louisiana Small Business Development Center located on the SouthEastern Louisiana University campus.