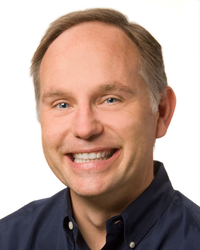 New for January, 2016, are three additional "hands on" sessions on SEO and Social Media Marketing.
San Francisco, CA (PRWEB) September 30, 2015
Jason McDonald, a recognized SEO expert at https://www.jasonmcdonald.org/, is proud to announce the latest edition of his popular SEO and social media marketing course for San Francisco Bay Area residents via Stanford Continuing Studies, "Marketing without Money," will begin January 14, 2016, at Stanford University, Palo Alto, California. Not only local people from the Bay Area but people from around the country and around the world have attended past courses.
"Marketing without Money has been a tremendous success as a way for Silicon Valley entrepreneurs, marketers, and small business owners to explore both search engine optimization and social media marketing," explained Dr. McDonald, Director of the Jason McDonald SEO Consulting Agency. "New for the January SEO and Social Media course will be three additional classes, for a total of eight, so that the lecture part of the course can be supplemented with hands-on workshops."
To learn more about the SEO and Social Media Marketing course please visit https://www.jasonmcdonald.org/?p=15. Interested parties can register there to be alerted when the class is open for registration on the Stanford Continuing Studies website. They can also contact Dr. McDonald via the contact form on the website, or call him directly at 415-655-1071.
More on Marketing without Money
Marketing without Money is an intensive course on SEO (Search Engine Optimization), both on page and off page as well as social media marketing, everything from Twitter to Facebook, LinkedIn to Pinterest. In addition to the lectures, participants gain access to the no cost SEO Toolbook and Social Media Toolbook, each with hundreds of no cost tools. Interested parties are advised to register early as the course does tend to fill up.
About Jason McDonald
Jason McDonald is director of The JM Internet Group, a leading online training company. He received his Ph.D. from the University of California, Berkeley, in 1992, and now both teaches and consults to San Francisco Bay Area businesses in SEO, Social Media Marketing, and AdWords. In addition to those services, he has been recognized as an expert witness in litigation on Internet marketing. He has several popular books on Amazon on the topic of Internet marketing.
Media Relations, Tel. 800-298-4065