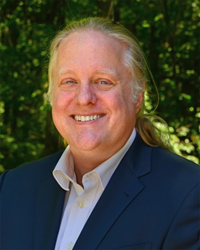 RESEARCH TRIANGLE PARK, N.C. (PRWEB) January 29, 2020
Jason Burke has joined CREO, Inc., as a partner to lead the new Analytics and Data Sciences practice, providing consulting services for strategy, research and development and data governance to healthcare and life sciences clients. Burke's appointment was announced by Mike Townley, co-founder and Managing Partner of CREO, an innovative management consulting and advisory firm based in Research Triangle Park, NC.
Burke joins CREO from his role as system vice president and founding Chief Analytics Officer for UNC Health Care, the $5B statewide health delivery system that includes UNC Hospitals and its provider network, the clinical programs of the UNC School of Medicine, and 11 affiliated hospitals across North Carolina. He previously was global head of health and life sciences strategy, research and development for SAS, and held strategy and management roles at Microsoft, Quintiles, and GlaxoSmithKline.
"Many of our clients are seeking guidance from a trusted source about how to extract business insights from large amounts of data," says Mike Townley. "Jason is a nationally recognized expert in health analytics and a pioneer in helping people and companies through business transformation with data sciences. He is the rare combination of a strategist and a leader who has overseen organizational change through adoption of new technologies. We are delighted that he has joined CREO so we can help organizations identify trends, opportunities and efficiencies so they can fulfill their mission and achieve their business goals."
Burke says he is excited to join a growing management consulting firm and use his experience to accelerate positive change. "I'm a builder by nature. I've led business transformation inside large companies, and the opportunity to build the analytics and data sciences practice at CREO is unique and compelling. There is real momentum in tapping information from sources such as electronic medical records to improve patients' lives and outcomes, and most of the innovation is coming from smaller, disruptive organizations. As CREO expands its ability to guide healthcare systems, clinical research, and other life sciences companies through these changes, we can make a real impact," he says.
Burke is the author of one of the leading books on business analytics in health and life sciences (Health Analytics: Gaining the Insights to Transform Health Care, Wiley, 2013), and has served as both a founder and advisor to multiple industry and academic think tanks. He has designed and taught curricula at the Fuqua School of Business at Duke University and the Kenan-Flagler Business School at the University of North Carolina at Chapel Hill.
His interests include martial arts and music. A singer and songwriter, he collaborates with musicians to create original progressive rock recordings produced at his home studio. He has released two albums and his songs have been featured on many radio, podcasts and webcasts.
Burke is a cognitive neuroscientist by training, holding degrees from Virginia Tech and the University of Missouri – Columbia.
About CREO, Inc.: CREO is an innovative management consulting firm that shapes growth companies into healthy successful organizations. We provide holistic support for organizations through our expertise in growth management and digital transformation. Our approach creates alignment around vision and strategy with the goal of driving execution and results. To learn more, please visit us at http://www.creoinc.net.