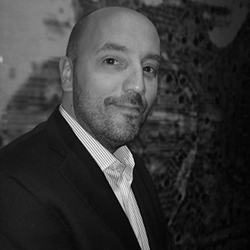 His decision... was based on the potential he saw in [Sysgain's] value-added solutions...
Seattle, WA (PRWEB) January 28, 2015
Jason Devereaux, local Seattle executive and Founder of Addioz Corporation, has joined Sysgain Inc. as Managing Partner.
In 2010, Mr. Devereaux founded Addioz, a renowned professional consultancy business in Seattle. Recently Devereaux decided to depart Addioz, and has since accepted a top management role at Sysgain, a Bellevue company that provides cloud computing solutions and consulting services.
At Addioz, Devereaux successfully managed Senior Recruiting within Technology, and assisted with Executive Search & Consulting. In 2013, Addioz was awarded 2nd in "Puget Sound Business Journal's Best Workplaces," and 3rd in "Washington's 100 Best Companies to Work For;" both awards Devereaux plans to help Sysgain achieve as well.
When approached for comment, Devereaux claimed that his decision to join Sysgain was based on the potential he saw in the company's value-added solutions, as well as consulting, which he plans to help strengthen in the coming year.
"We, of course, are quite happy to have Jason join the team here at Sysgain," the company's CEO, Sellappa Gopalaswamy, said. "His decision to join couldn't have come at a better time, since Sysgain plans to substantially expand its cloud services, data solutions, and consulting services over the next year. We've been familiar with Jason for some time… his experience is complementary to our services, but also will be invaluable for what have planned for the company."
Sysgain may benefit from Mr. Devereaux's move sooner than expected, as he is also transitioning his clientele to Sysgain. Given this, Sysgain may very well see significant growth over the next year with Jason Devereaux as a partner.
About Sysgain Inc: Sysgain Inc. is a cloud, data, and collaboration solutions company based in Bellevue, WA. Founded in 2001, Sysgain has since provided software solutions for the cloud, SharePoint, business intelligence, and more for a variety of clients, including Microsoft. Sysgain was recently awarded Gold Partner status from Microsoft, and named an AWS Consulting Partner with SharePoint Competency.