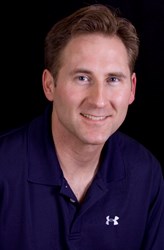 This is a great video and it highlights the teaching methods that have helped Kori Ade turn Jason Brown into an Olympic figure skater.
Madison, WI (PRWEB) January 31, 2014
Figure skating tips website iCoachSkating.com has just announced the next complimentary figure skating video it is offering figure skaters and skating coaches. The video is a presentation of on-ice jump exercises from Olympic figure skating coach Kori Ade. The video provides basic and advanced exercises for figure skating jumps. The video can be found at http://icoachskating.com/kori-ade-warm-up-exercises-for-jumping/ and is available to all visitors for approximately the next 10-15 days.
Kori Ade, coach of 2014 US Men's Figure Skating silver medalist and Olympian Jason Brown, shares a series of warm-up exercises she uses with her skaters, including Brown. Jason Brown demonstrates the exercises in the video and offers a glimpse into some of the training methods used by Ade and Brown to help him develop into an Olympic athlete.
In the video, Ade runs Brown through a series of exercises that are intended to get a skater ready for jumping practice. In this case, Ade is warming up Brown for work on the triple axel. Many of these exercises can be simplified for skaters working to improve their singles and doubles.
Ade uses exercises that encourage natural rhythmical movement to work on a skater's jump timing. She feels that the rhythm developed early in a jumping session will carry throughout the practice session. By taking the time to perform these exercises, Ade feels her skaters are more productive during their practices when working on specific jumps.
Ade also likes exercises that are "bilaterally symmetrical," meaning they rotate both ways and are even in shape, movement and pattern. In the alternating half-loop exercise, Ade has Brown rotate in both directions and work on checking in both directions, focusing on correctness and quickness.
She also uses a dynamic flexibility spin exercise to work on hip flexibility. Ade also uses a lot of inside axel work to develop the check needed when doing combination jumps where the toe loop is the second jump in the combination. Ade also offers advice about general awareness in figure skaters and the power of keeping corrections simple.
This video is part of a series of complimentary videos from iCoachSkating.com that is intended to share quality information that a large number of skaters and skating coaches can utilize immediately. iCoachSkating.com founder Trevor Laak explained why this video was chosen as part of this series. "This is a great video and it highlights the teaching methods that have helped Kori Ade turn Jason Brown into an Olympic figure skater. We're very proud that our presenters and demonstrators will be part of the 2014 Winter Games. We offer our congratulations to them both," said Laak.
iCoachSkating.com also provides a series of additional complimentary figure skating videos for those visitors who sign up for email notifications of future videos. Each of these complimentary videos share important information for skaters and figure skating coaches. Laak notes that email notifications are only sent when new information is available to subscribers.
It takes a wide variety of skills to be a good figure skater or coach. Thus, topics covered by the figure skating videos at iCoachSkating.com are very broad. The presenters are either famous coaches or recognized experts in specific areas of the sport. Kori Ade's jump exercise video is an example of the high-quality techniques that are taught on iCoachskating.com.
iCoachSkating.com is currently open to new subscribers. Subscriptions are available on a monthly, 6-month, and annual basis and are renewed automatically. Those interested in "how to figure skate" or "how to teach figure skating" are encouraged to follow iCoachSkating.com on social media by Liking the iCoachSkating.com Facebook page and following iCoachSkating.com on Twitter.
About: Founded in 2008 by figure skating coach Trevor Laak, iCoachSkating.com is the premier online training and educational resource for all figure skating participants, providing instructional figure skating videos on a broad range of topics, including figure skating jumps, figure skating spins, and other figure skating moves. The website has helped thousands of figure skating coaches, adult figure skaters, figure skating parents, and youth figure skaters by providing cutting edge training techniques and information about how to figure skate and how to teach figure skating. The company's mission statement is "to inspire a new era in figure skating education based on updated information and ideals, so quality information is available to all skaters and coaches in a convenient and cost effective manner." To learn more about iCoachSkating.com, please call (608) 827-3035 or visit them online at http://icoachskating.com.