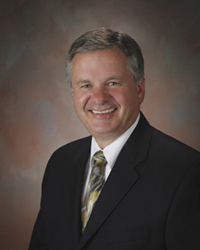 Jingle Mingle 2014
Janesville, WI (PRWEB) November 27, 2014
Javon Bea Mercy Health System President and CEO - Mercy Foundation is happy to announce details for its 2014 Jingle Mingle event benefitting Mercy Hospice Care on December 5 at the Armory in Janesville. The exciting evening will begin at 6 pm and include live music by Rainbow Bridge, over one hundred silent auction items, community raffle, cocktails and gourmet hors d'eourves. Tickets are $45 per person and walk-ins are welcome.
In conjunction with the event, a community raffle will feature a grand prize of $5,000 cash. The first prize is a $1,500-value, 14 K diamond pendant donated by The Diamond Center. Second prize is $500 cash. Raffle tickets are $10 each or three for $25, and are available at the Mercy Hospital and Trauma Center Gift Shop, Mercy Health Mall, MercyCare Building (marketing), Mercy pharmacies, The Diamond Center and at the Jingle Mingle. The community raffle drawing will take place during the Jingle Mingle. You need not be present to win.
Since 1994, Mercy Hospice Care has offered its patients physical, emotional and spiritual care during the most trying of times. As a nonprofit agency, Mercy Hospice Care depends on the support of many generous individuals, community organizations, private businesses and foundations. Gifts, no matter the size, make excellent end-of-life care a possibility for all eligible patients regardless of their ability to pay. They also provide funding for new programs and services for hospice patients and their loved ones such as the Pet Peace of Mind program, massage reflexology, We Honor Veterans, Evening of Remembrance services and more.
Silent auction donations are currently being accepted. For tickets or more information, contact Mercy Marketing and Public Relations at (608) 741-2422.