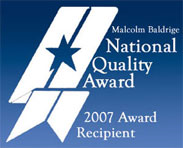 Mercy Health System
Janesville, WI (PRWEB) December 01, 2014
Javon Bea: Mercy Health System recently received the Get With The Guidelines -Stroke Gold-Plus Quality Achievement Award for implementing specific quality improvement measures outlined by the American Heart Association/American Stroke Association for the treatment of stroke patients.
Get With The Guidelines Stroke helps hospital teams provide the most up-to-date, research-based guidelines with the goals of speeding recovery and reducing death and disability for stroke patients. Mercy Health System earned the award by meeting specific quality achievement measures for the rapid diagnosis and treatment of stroke patients at a set level for a designated period.
These measures include aggressive use of medications and risk-reduction therapies aimed at reducing death and disability and improving the lives of stroke patients.
For more information, visit heart.org/quality or heart.org/myhealthcare. For more information about Mercy Health System, visit http://www.MercyHealthSystem.org.