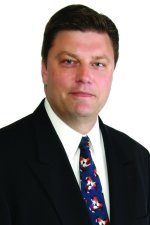 Dr. David Luellwitz
Janesville and Lake Geneva, WI (PRWEB) December 29, 2014
In conjunction with cataract surgery, the iStent helps to reduce eye pressure in adult patients with mild-to-moderate, open-angle glaucoma. Recent clinical trials prove the iStent safely reduces eye pressure, which is the primary cause of open-angle glaucoma.
Furthermore, iStent is the smallest medical device ever approved by the FDA placed in a patient during a cataract surgery. "It's so small that you are unable to see or feel it after the procedure is done," said Dr. Luellwitz.
Dr. Luellwitz has over eleven years of experience in eye treatment surgery. "iStent is great because the eye drops used to treat glaucoma can be difficult to administer and they are expensive," Dr. Luellwitz continues. "With iStent, many patients will need less medicine to control eye pressure and some may not need drops at all."
To make an appointment with Dr. Luellwitz, call (608) 756-7110. For more information about Mercy Health System, visit http://www.mercyhealthsystem.org. For more information about iStent, visit Glaukos.com/istent.