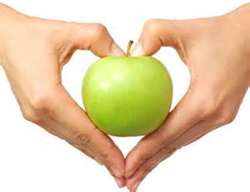 Weight Management Janesville and Lake Geneva, Wisconsin
Janesville and Lake Geneva, WI (PRWEB) December 27, 2014
Mercy's Healthy Image Weight Management Program helps participants lose weight and gain health.
Mercy's team consists of a registered dietitian, an exercise physiologist, a clinical psychologist, and board certified doctors—all working together to help members achieve their personal goals.
The program has been helping people feel better and look better for over 10 years.
Staff members work with everyone—men, women, teens, entire families—wishing to lose weight and keep it off permanently.
Many of the participants have pre-existing health conditions or are at risk for diabetes, high blood pressure or high cholesterol.
Several factors contribute to weight gain: food choices, portion sizes, an inconsistent exercise routine, stress and emotional eating.
Lots of people start noticing weight gain after significant life changes such as going to college, starting a new job, starting a family, or hormonal changes related to menopause.
Lack of time for regular exercise and unplanned meals significantly contribute to weight gain over time. This tends to negatively affect self-image and a sense of well-being.
Mercy's Healthy Image Weight Management Program partners with program participants to develop individualized and realistic nutritional and exercise plans. Mercy focuses on helping participants change their lifestyles so their weight loss progress becomes permanent.
Mercy helps participants understand the root causes of their weight gain. Then program staff helps them start exercising regularly and develop good eating habits. This works especially well when entire families participate in the program—family members motivate each other to stay focused and enthusiastic.
Finally, Mercy teaches participants how to live life differently with a focus on all aspects of good health, not just losing weight.
Mercy's Healthy Image Weight Management Program offers free information seminars several times each month in Janesville and Lake Geneva, Wisconsin.
For more information, interested individuals can call (608) 755-7996 or visit http://mercyhealthsystem.org/healthyimage.