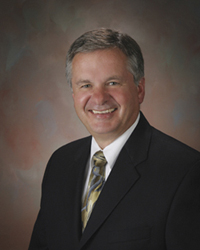 Mercy Hospital and Trauma Center
Janesville, WI (PRWEB) December 25, 2014
Mercy Hospital and Trauma Center is among a select group of hospitals nationwide commended for its organ donation enrollment efforts by the U.S. Department of Health and Human Services (HHS) for conducting activities and taking part in a national campaign to promote enrollment in Wisconsin organ donor registries. Mercy's efforts has added 327,659 donor enrollments to state registries nationwide since 2011, exceeding the goal of 300,000.
To see the full list of hospitals recognized, click here. For more information about Mercy, click here.
Mercy Hospital and Trauma Center is a 240-bed, vertically integrated multi-specialty hospital in Janesville, Wisconsin that has over one million patient visits annually. In 2009, it became the only level II trauma center in southern Wisconsin, making it the busiest emergency and trauma care provider in the area. It's also awarded national certifications in five critical specialties: cancer care, knee and hip joint replacement, chest pain, stroke and trauma.