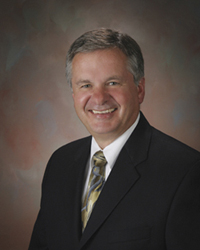 Mercy Cardiologist Joins Mercy Walworth Hospital and Medical Center in Lake Geneva, WI
Lake Geneva, WI (PRWEB) January 02, 2015
Khemani joins Mercy Walworth board certified cardiologists, Farzad Kamrani, MD, and Thomas Teelin, MD.
Dr. Khemani is board certified in cardiovascular disease and nuclear cardiology. He has practiced medicine in the area for more than 17 years. Dr. Khemani uses a comprehensive range of the latest procedures to diagnose and treat coronary artery disease, heart valve disease and congenital heart disease.
Dr. Khemani also sees patients at Mercy Woodstock Medical Center, 2000 Lake Ave., Woodstock, IL, and Mercy Harvard Hospital Clinic, 1001 Grant St., Harvard, IL.
Dr. Khemani welcomes new patients. To make an appointment, please call Mercy Walworth Hospital and Medical Center at (262) 245-0535, Mercy Woodstock Medical Center at (815) 337-7100, or Mercy Harvard Hospital Clinic at (815) 943-8090.