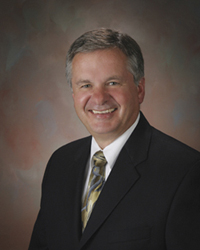 A healthy you in 2015
Janesville, WI (PRWEB) December 28, 2014
As 2015 nears, Mercy Health System's Cardiac Fitness Center is again renewing efforts to educate individuals on the importance of exercise and fitness for good health.
A regular exercise routine can:

Help lower blood pressure
Improve cholesterol numbers
Help manage blood sugar
Help manage stress
Increase energy levels
Decrease feelings of fatigue
Help manage weight
Improve self-confidence and self-esteem
Help decrease risk of diseases
Improve overall daily functioning and quality of life
(An exercise prescription) for improved heart health includes 5 factors:
Mode: Walking, biking, swimming, etc.
Frequency: 5-7 days per week
Duration: A minimum of 150 minutes per week
Intensity: Moderate exercise should feel fairly light to somewhat hard
Progression: Start slow and gradually increase your time and intensity
3 steps to start a program:
Individuals considering starting an exercise program should talk with a doctor to get their approval. It is important to ask about any precautions one might need to take.
Write out an exercise plan.
Implement the plan.
Exercise side effects:
Muscle soreness and injury: Don't overdo it.
Physical effort or exertion
Time commitment
For more information about healthy exercise, please contact Mercy's Cardiac Fitness Center at (608) 755-7996 or visit online at: MercyHealthSystem.org/Location/Cardiac-Fitness-Center