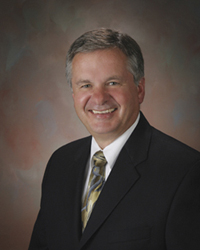 Mercy Hospice
Janesville, WI (PRWEB) December 19, 2014
The award is the highest recognition given to a health care organization that has developed activities and solutions to advance the effectiveness of health care delivery and improve community health.
Mercy's Pet Peace of Mind program, established in 2012 by Mercy Hospice Care, is a national program developed and funded by Banfield Charitable Trust. Through Pet Peace of Mind, Mercy Hospice Care provides volunteer pet care services for all its patients who are unable to care for their pets while on hospice. Services include daily pet care, financial assistance, pet food and medication, routine vet care including transportation to appointments, temporary boarding or pet sitting and placement of pet after patient's death.
Since inception, the program has cared for nearly 40 pets. "The program is unique in the way services are delivered," said Javon R. Bea, President and CEO of Mercy Health System. "From securing medical care and providing daily pet care to helping families fulfill a wish to provide a pet for a surviving spouse, services are truly tailored to the patient and focused on supporting their end-of-life process with dignity, respect and compassion.
Nancy Bracken, director of Mercy Home Health and Hospice says that the Pet Peace of Mind program accepts dogs, cats, birds, fish—virtually any legal pet. "Nine trained program volunteers bring a variety of skills and special talents to the program, allowing us to serve patients in a way that best meets their needs. All volunteers receive training and support. Partnerships with local veterinarians and groomers for reduced care costs and fundraising events help provide monetary support.
The Pet Peace of Mind program will be featured in an upcoming issue of MGMA Connection magazine. For more information about the program or Mercy Hospice Care services, call (608) 754-2201 or visit MercyHospiceCare.org.