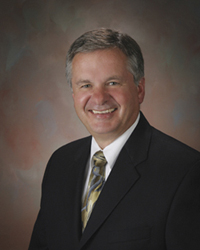 Radiology Leaders Earn Certification
Harvard, IL (PRWEB) December 22, 2014
Terri Kaywood (radiology coordinator, Mercy Illinois clinics) successfully completed the requirements to become a certified radiology administrator (CRA) in November 2014. Kaywood joins Cynthia Weir (radiology coordinator, Mercy Harvard Hospital) and Natalie Wagner (radiology director) in the CRA ranks.
The CRA credential is a certification tailored specifically to medical imaging administration. A CRA is a professional with tested, proven knowledge and experience in human resource management, asset resource management, fiscal management, operations management, and communications and information management. In order to attain CRA status, one must meet professional experience and education requirements, and successfully complete the certification examination.
The CRA raises the standard for health care organizations, assuring partners, physicians, and patients that its radiology leadership team are committed to providing excellent care and exceeding community standards.
Additionally, the three Mercy CRAs together hold eight degrees (associate's, bachelor's and master's) and 10 clinical certifications (radiography, CT, mammography and bone densitometry).