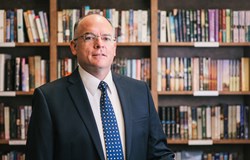 "Love Madera is a great example of what can be achieved when groups of like-minded people volunteer towards community projects. I am very proud to have been able to assist Love Madera." - Jay Varney, Madera County Sheriff Candidate
Madera, CA (PRWEB) December 27, 2013
Police Chief Jay Varney recently joined forces with Love Madera to offer community service for residents of the county in need of support.
Varney, the current Police Chief of Chowchilla, is running for Sheriff of Madera County. Before his bid for Sheriff, he had been involved in a number of community-minded organizations, programs and events.
Love Madera is "a community service initiative for residents to give back to our city and those in need." The organization assists in a variety of projects that help the community in a number of ways, including blood drives, convalescent home visits, providing food for the hungry, delivering baked goods to public servants and assisting the city parks.
For his part, Varney said, "Anytime we get an opportunity to help those in need, it is important to seize it. Demonstrating compassion through community service should be a part of everyone's character, and we should be very grateful for the opportunity to assist others in when we can."
Love Madera had its first city-wide community service day in April of 2012 and it was met with great success. It attracted over 400 volunteers, and the program has seen continued results in each of its other community service activities.
"Love Madera is a wonderful program that provides an important service to the City, school district, and members of this community," said Varney. "Their continued support has resulted in the enrichment of many lives. This program is a great example of what can be achieved when groups of like-minded people volunteer their time and talent towards community projects. I am very proud to have been able to assist Love Madera in their community service endeavors."
For more information, quotes, appearances and interviews from Jay Varney and Varney For Sheriff/Coroner please contact Director of Media Brandon Hopkins at 559-871-1613, brandonchopkins(at)gmail(dot)com or http://www.SunsetReputation.com.
Authorized by Varney For Sheriff/Coroner 2014 FPPC#:1361251