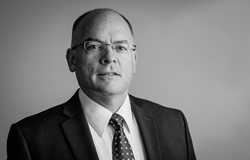 Madera, CA (PRWEB) October 02, 2014
Jay Varney can now add yet another endorsement to his vast list, as the Madera Police Officers has announced that they have thrown their support behind the candidate for Madera County Sheriff. Varney, the current Police Chief of the City of Chowchilla, has received numerous endorsements and is the winner of the June primary election.
Varney, 53, has been the Police Chief of the City of Chowchilla since 2004, a role he accepted after spending time serving the police departments of Lansing, Michigan and Dallas, Texas. With over 30 years of experience in law enforcement and 19 of those years in leadership positions, Varney has garnered a great deal of support as he seeks election as the Madera County Sheriff.
"I am very humbled and proud of the support I have received from the Madera Police Officers in my campaign for election as Madera County Sheriff," said Varney. "To have the support of the local law enforcement community serving Madera is very meaningful to me and I am very grateful for their endorsement."
Varney's election bid is strengthened by this show of support, which he owes to not only his law enforcement background, but also to his vast educational background as well. Varney holds a Bachelor's degree from Michigan State University and a Master's degree in Criminology from Fresno State University. His education record does not end there, as Varney is a graduate of the very prestigious FBI National Academy in Quantico, Virginia, a program that is strictly invitation-only. Varney also holds an Executive Certificate from the California Commission of Peace Officer Standards and Training, also known as POST.
Varney has also earned the support of other law enforcement organizations, including the Madera County Sheriffs Association. Additionally, Varney has been backed by Madera Mayor Robert Poythress, who believes that Varney's leadership qualities have been made clear throughout his time as the Police Chief of the City of Chowchilla.
"I have been very fortunate to have the support of so many fine leaders and organizations," said Varney. "If elected, I hope to uphold the same community values that these organizations and leaders clearly demonstrate on a daily basis as they serve the community."