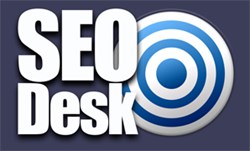 (PRWEB UK) 20 September 2013
LM2 Entertainment, one of the UK's leading band management companies, is pleased to announce that they are taking bookings for the autumn and winter party season. Once summer is over, many people turn their attention to arranging parties, celebrations and corporate events for the dark nights and cold evenings. It can be good to have something to look forward to in the second half of the year. Many people find that their social calendar is quite busy in the second half of the year, which only increases the pressure on party hosts to put on a show or event that sticks in the memory.
One of the secrets to creating a memorable night is to ensure that there is a great band on display. LM2 Entertainment has been representing bands since 2003, and they only work with the most talented and hardest working groups. The company caters for a wide range of musical genres, but anyone looking for the most popular form of music in the second half of 2013 should note that jazz is very much in style. Thankfully, LM2 Entertainment has two hugely popular and successful jazz bands on their roster. Anyone looking for the best jazz band London has to offer will be delighted with the two acts that LM2 Entertainment can supply.
Jazz Cannons and Jivin' Miss Daisy both have enormous reputations in the live music circuit. These are two of the hardest working groups in the local area, performing to sell-out crowds and guests on a weekly basis, sometimes playing a few shows per week. Anyone looking to hear these bands in action can check out audio and video footage on the LM2 Entertainment site but there is also the opportunity to see them perform before making a booking. LM2 Entertainment is so confident in the style and skill of their acts that wherever possible, they will provide potential clients with performance details of when the band is playing in the local area. Any party planner looking to find the best jazz band Surrey has to offer will be delighted with the crowd-pleasing performance that both of these acts display.
A major reason for hiring a band from LM2 Entertainment is that the act will come with everything they need to perform. All of these bands are highly professional, and there will be no late surprises that can derail the big event. Planning a party or event can be stressful but with the right band on the bill, planning the event becomes a whole lot easier.
About LM2 Entertainment:
LM2 Entertainment was formed in 2003 and has represented some of the most talented and hardest working bands since then. The company is able to offer a range of artists in a variety of musical genres. This means that no matter the event, there will be a band that delivers a show that the audience will adore and love.