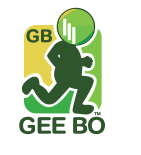 "The GeeBo network is a quick and easy option that poker rooms can offer to its customers as a safe and secure method of payment." - Patrick Murphy, national account manager for JCS Enterprises
Clearwater, FL & Jupiter, FL (PRWEB) January 30, 2014
JCS Enterprises has been named the Official Ticket Seller of the Ante Up Poker Tour.
"JCS Enterprises' GeeBo Network makes not only registering for poker tournaments easier, it makes life easier," said Scott Long who, with Christopher Cosenza, is publisher of Ante Up Poker Media LLC, creator of the Ante Up Poker Tour. "By paying for poker tournaments from an easy-to-use kiosk or through a mobile app, players who traveling any distance to get to their favorite poker room will know a seat is waiting for them when they arrived. We encourage all of our Ante Up Poker Tour host locations to consider joining the GeeBo Network."
JCS Enterprises is a national company based in Jupiter, Fla., providing "Virtual Concierge" kiosks and the GeeBo network. The GeeBo network includes a mobile app that permits consumers to pay and shop cashless, never having to show a credit card again. The app is free and downloadable in the iTunes and Android marketplaces.
"The GeeBo network is a quick and easy option that poker rooms can offer to its customers as a safe and secure method of payment. Players can purchase poker tournaments and ensure they never miss out on a great tournament because they arrived too late," said Patrick Murphy, national account manager for JCS Enterprises. "We look forward to working with all interested Ante Up Poker Tour locations in establishing the GeeBo network in their poker room."
---
Ante Up Poker Media LLC is a diversified poker media company, with products that include Ante Up Magazine, AnteUpMagazine.Com, Ante Up Poker Cruises, Ante Up Poker Tour, Ante Up PokerCast, Ante Up Poker Leagues, Ante Up Television and more.