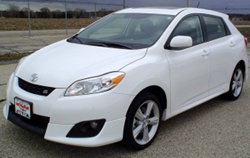 The Japanese domestic parts market has improved because of fewer imports and more American manufacturing plants producing foreign vehicles
Austin, TX (PRWEB) May 17, 2015
Fixing up foreign vehicles with a preowned motor will now be possible in the state of Texas thanks to the PreownedEngines.com company. The company is now working with local suppliers to provide JDM engines for sale in Austin, TX this year online at http://preownedengines.com/buy-jdm-engines-austin-tx.
The supplier inventory that has been acquired and is now made available to order includes many of the top Japanese automaker brands. Consumers or auto shop mechanics living in or around Travis County, Texas will now be able to order Honda, Toyota, Nissan and other brands of I4 or V6 motors for performance vehicles.
"The Japanese domestic parts market has improved because of fewer imports and more American manufacturing plants producing foreign vehicles," said one Preowned Engines company source.
The Austin second hand parts suppliers that providing the PreownedEngines.com company with inventory this year have made it possible to feature a longer term warranty plan. As an effort to expand covered parts, a new 36-month term is now supplied with each used JDM motor that is ordered on the company website.
"The Internet ordering system that is now active when using our web system can help a person checkout in just a few clicks of a mouse," said one PreownedEngines.com rep.
The Preowned Engines company will continue to stock its web inventory with Japanese and Korean manufactured vehicle engines of all sizes for the remainder of this year. Consumers can still place orders by using the offline phone support number at 1-866-320-1065.
About PreownedEngines.com
The PreownedEngines.com company provides vehicle motors that are in second hand condition for prices that are lower than regular MSRP in the U.S. The company chooses to retail foreign and American models that are shipped mostly by scrap yards. The PreownedEngines.com company has a full service inventory finder that is now installed for access on its website.