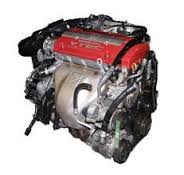 The Honda expansions announced this year have taken our import engine business in a new direction in North America.
San Jose, California (PRWEB) September 17, 2013
Replacement engines that are produced for retail sale can often have a higher list price compared to a rebuilt or previously owned version. The Got Engines company has expanded its import engines this year and has added JDM Honda engines in used condition to its inventory lineup at http://www.gotengines.com/honda/rebuilt-honda-engines.html.
These previously owned Japanese domestic engine types are now purchased direct from distributors with access to replacement motors that have less than 60,000 miles on the block.
This mileage ratio is one of the important factors considered by consumers when seeking a replacement due to the imminent failure that could happen with a higher mileage engine.
"The Honda expansions announced this year have taken our import engine business in a new direction in North America," said a foreign engines specialist for the Got Engines company.
The arrival of more than one engine type in the company inventory this year has created better solutions for buyers seeking previously owned replacement engines online. The domestic and imported series of motors that are now promoted online has expanded the Got Engines services for the public this year.
"The Honda, Nissan, Mitsubishi and Hyundai motors that are found in our expanded JDM inventory have been lowered in price as a competitive measure to produce more respected pricing for our low mileage units available," the specialist added.
An engine search system was installed on the Got Engines website this year to simplify the research required by consumers when seeking a replacement engine. The search system now promotes a price quote tool as well as easier access to warranty information.
All foreign and domestic inventory that is marketed by this company is now found inside of the search system online. Regular price decreases and other special offers created for customers are announced by this company through its media partners online.
About GotEngines.com
The GotEngines.com company retails previously owned imported engine types from its complete website resource center online. This company employs a dedicated staff of engine company specialists who participate in the buying and selling of used motors online. The GotEngines.com company sells motors from American and foreign companies that have low mileage and include warranty protection. These motors are easily searched using the company supplied search tools that are promoted on the company website. Price discounts and other information are supplied using this company system online.